Bertuccis: A Pizza lover's Paradise
About Bertuccis
Bertuccis is a popular Italian restaurant chain that has been serving delicious, brick-oven pizza since 1981. The brand takes pride in their authentic Italian recipes and the use of high-quality ingredients to create a memorable dining experience.
Did You Know?
Bertuccis' founder, Joey Crugnale, was inspired by his grandmother's cooking and opened the first restaurant in Somerville, Massachusetts. Since then, Bertuccis has expanded across the United States, offering their signature handcrafted pizzas and other Italian dishes.
Must-Try Items
When you visit Bertuccis, there are a few standout items that you should definitely try:
Brick Oven Pizza: Bertuccis' pizzas are baked in a traditional brick oven, resulting in a crispy crust and perfectly melted cheese. Their classic Margherita pizza is a favorite among customers.
Spaghetti and Meatballs: This classic Italian dish is made with homemade marinara sauce and tender meatballs. It's comfort food at its finest.
Calzones: For a twist on traditional pizza, try one of Bertuccis' calzones. These folded delights are stuffed with a variety of fresh ingredients and cheese.
Tiramisu: End your meal on a sweet note with Bertuccis' indulgent tiramisu. This creamy dessert is the perfect balance of coffee and chocolate flavors.
Exclusive Deal: Second Pizza Free!
Today only, you can get the second pizza for free at Bertuccis when you use the promo code 2FORTUESDAY. This is a fantastic deal for pizza lovers looking to satisfy their cravings without breaking the bank.
To avail this offer, simply visit Bertuccis' website, customize your favorite pizza, and apply the promo code during checkout. The discount will be applied to the second pizza in your order, making it absolutely free! Treat yourself and your loved ones to a delicious pizza feast at Bertuccis today.
For more savings on your favorite brands and online shopping, be sure to download The Coupons App. It's an essential tool for finding the best deals, promo codes, and discounts, all conveniently located in one place.
Remember, the Bertuccis promo code for the free second pizza is located further down the page, so keep scrolling to make the most of this amazing offer.
At Bertuccis, you are not only getting delicious food but also a memorable dining experience. From their friendly staff to their cozy ambiance, every visit to Bertuccis is a treat for the senses. So why wait? Visit your nearest Bertuccis restaurant or order online today and savor the flavors of authentic Italian cuisine.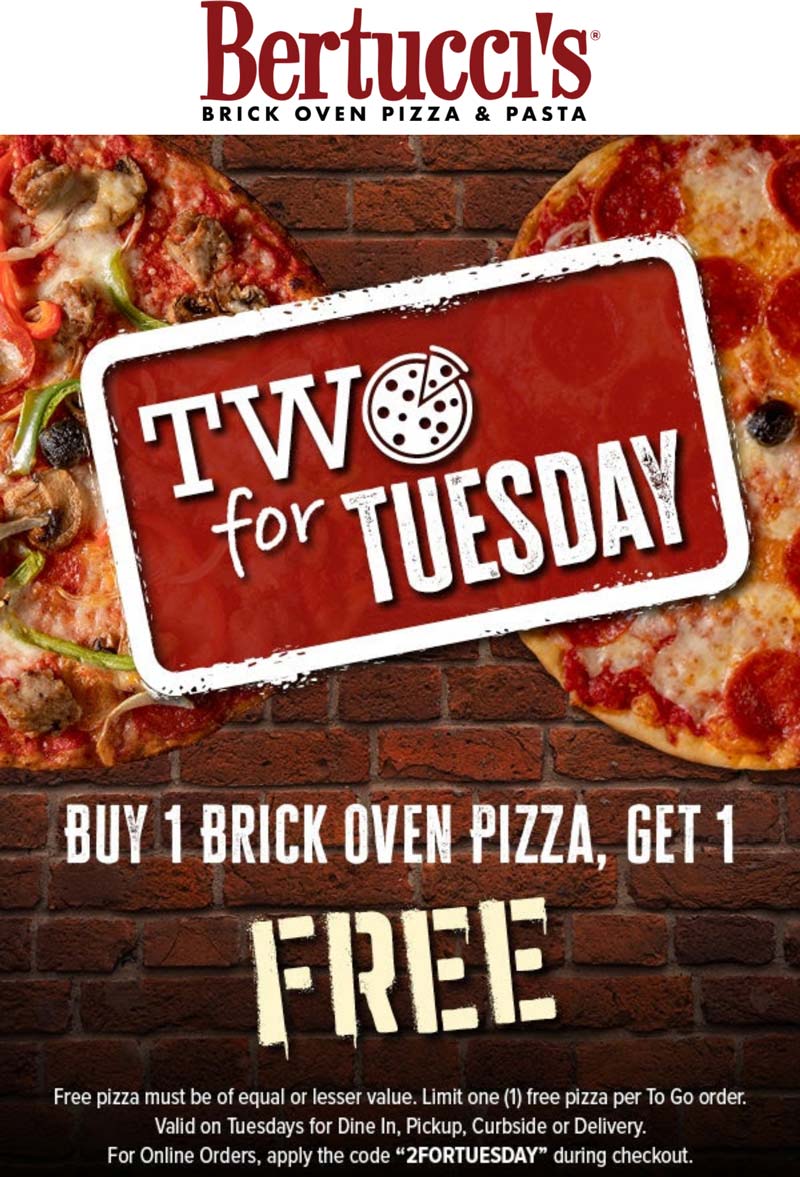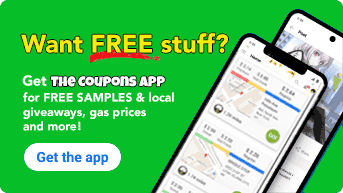 Second pizza free today at Bertuccis via promo code 2FORTUESDAY #bertuccis