Save Money at Macaroni Grill with The Coupons App
Welcome to the ultimate guide on how to save money at Macaroni Grill using The Coupons App! If you're a fan of delicious Italian cuisine, you're in for a treat. Macaroni Grill specializes in mouthwatering pasta dishes, classic Italian recipes, and delectable desserts. Fun fact: Did you know that Macaroni Grill actually started as an American-Italian casual dining restaurant chain in Texas? It has since expanded to locations all across the United States, serving up their signature dishes with a touch of Mediterranean flair.
Why Choose Macaroni Grill?
There are plenty of reasons why Macaroni Grill is a favorite among Italian food enthusiasts. Let's take a look at some of the standout features that make this restaurant worth a visit:
Authentic Italian Flavors
At Macaroni Grill, you can expect nothing but authentic Italian flavors crafted with the freshest ingredients. From their homemade pasta to their traditional sauces, every bite transports you to the heart of Italy. The menu offers a wide variety of options, including classic favorites like spaghetti and meatballs, lasagna, and chicken parmesan.
Warm and Cozy Atmosphere
Step into Macaroni Grill, and you'll instantly feel like you're at a charming Italian trattoria. The warm and cozy atmosphere, complete with rustic decor and dim lighting, sets the perfect stage for a memorable dining experience. Whether you're celebrating a special occasion or simply having a casual meal with friends, Macaroni Grill provides the ideal ambiance.
Attentive and Friendly Staff
The staff at Macaroni Grill goes above and beyond to ensure that every guest feels welcomed and taken care of. Their attentive service, combined with their extensive knowledge of the menu, guarantees a delightful dining experience. Whether you have dietary restrictions or need recommendations, they are always ready to assist you.
Delectable Desserts
No meal is complete without a sweet ending, and Macaroni Grill knows this well. Indulge in their mouthwatering desserts, such as tiramisu, chocolate cake, or their famous lemon passion cake. These decadent treats are the perfect finale to your Italian feast.
The Latest Macaroni Grill Deal: Buy One Spaghetti & Meatballs, Get One Free!
We have an amazing offer for you today at Macaroni Grill! For a limited time, when you buy one spaghetti and meatballs entree, you'll get another one absolutely free. This incredible deal allows you to enjoy the classic combination of pasta and flavorful meatballs while saving money at the same time.
Whether you're dining in or getting your meal to-go, this buy one, get one free offer is available exclusively through The Coupons App. Simply present the coupon to your server or use the provided promo code during online checkout to redeem the deal. Keep scrolling to find the coupon further down the page!
How to Maximize Your Savings with The Coupons App
Now that you know about the enticing offer at Macaroni Grill, let's talk about how you can make the most of The Coupons App to save even more money. Here are some tips and tricks:
Regularly Check for New Coupons
The Coupons App constantly updates its database with the latest deals and promo codes. Make sure to check the app regularly to stay informed about new offers at Macaroni Grill and other stores you love.
Plan Your Visits Around Deals
If you're a savvy shopper looking to stretch your budget, plan your visits to Macaroni Grill based on the available coupons. Take advantage of buy one, get one free deals, discounted meals, or other special promotions to enjoy your favorite dishes for less.
Combine Coupons with Special Occasions
If you have a special occasion coming up, such as a birthday or anniversary, consider using a Macaroni Grill coupon to make the celebration even more memorable. This way, you can indulge in a fantastic meal without breaking the bank.
Start Saving Money at Macaroni Grill Today!
Are you ready to savor the authentic flavors of Italy while keeping your wallet happy? Visit Macaroni Grill and take advantage of our exclusive offer: buy one spaghetti and meatballs entree, get one free! Remember to download The Coupons App to access this deal, and check for other available promo codes for Macaroni Grill and various online retailers.
Click here to visit the Macaroni Grill homepage and explore their menu or find the nearest location near you. Hurry and don't miss out on this amazing opportunity to enjoy a delicious Italian feast at a discounted price!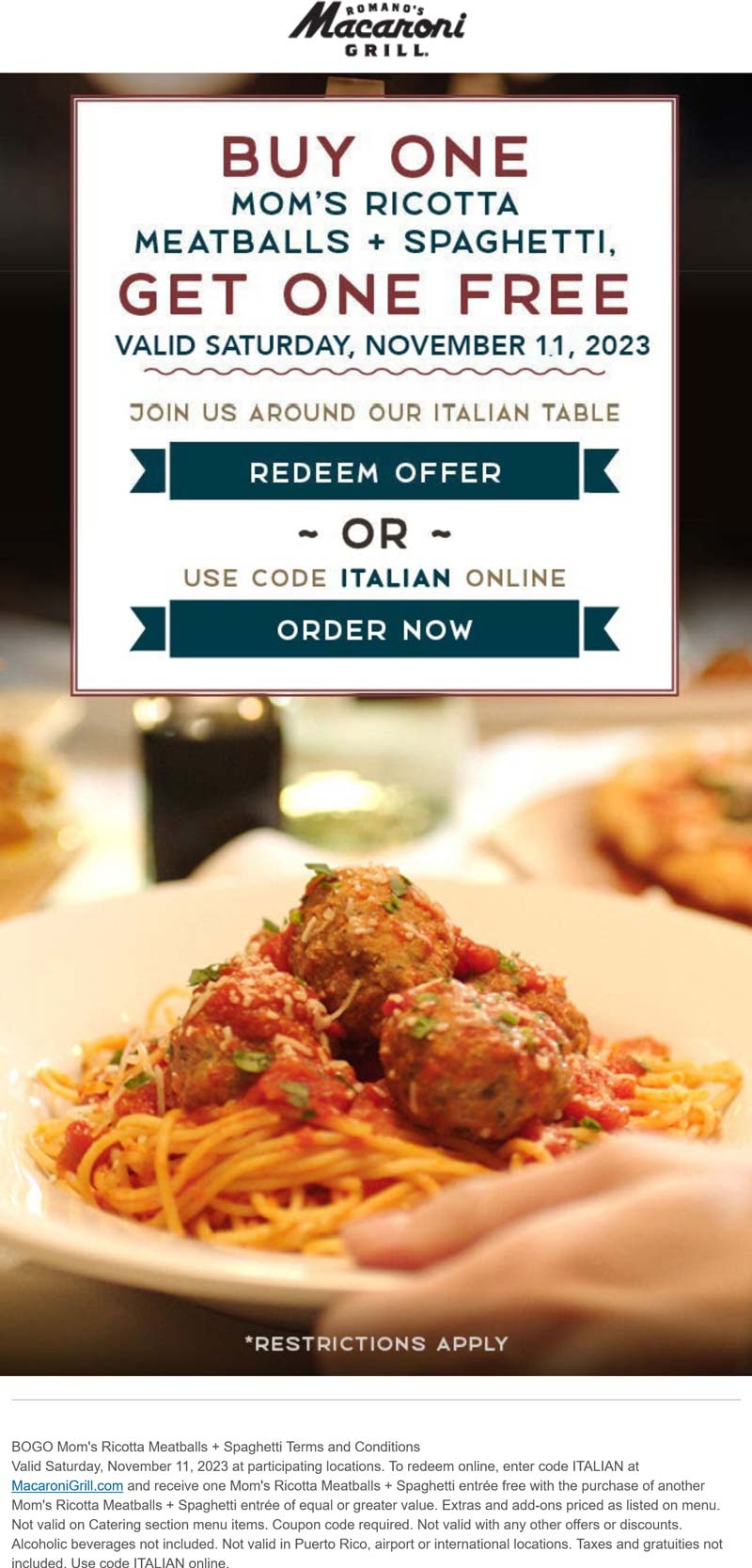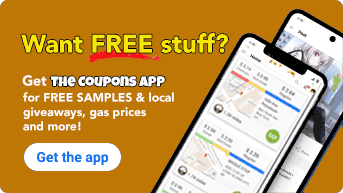 Second spaghetti & meatballs entree free today at Macaroni Grill #macaronigrill