Subway Coupon Promo Codes
Save Money at Subway with The Coupons App!
Subway is a popular fast-food chain known for its delicious and customizable submarine sandwiches. With a wide variety of fresh ingredients and tasty condiments, Subway offers a truly personalized dining experience. Plus, did you know that Subway is the largest single-brand restaurant chain globally? It's a go-to destination for sandwich lovers all around the world!
Exciting Deals at Subway
Looking to satisfy your cravings for a delicious sandwich? Look no further than Subway! Right now, Subway is offering an incredible deal that you won't want to miss. Use the promo code FLBOGO to enjoy buy one footlong sandwich, and get the second footlong sandwich absolutely free! That's double the deliciousness for the price of one!
Imagine sinking your teeth into your favorite Subway sub and discovering a perfect creamy addition – avocado! With the same promo code FLBOGO, you can also get free avocado added to your sandwich. Indulge in the smooth and nutritious goodness of avocado without any additional cost!
This amazing promotion from Subway allows you to enjoy more of what you love – mouthwatering sandwiches and fantastic flavors. Whether you're a fan of their classic Italian BMT or prefer a Turkey Breast sub, Subway has a wide selection to please every palate.
More Savings with Online Promo Codes
At The Coupons App, we also have a range of online shopping promo codes currently available for Subway. These codes can help you save even more on your next Subway order. From discounts on catering orders to free extras, there's always a way to save with The Coupons App.
By using our promo codes, you can enjoy your favorite Subway sandwiches while keeping more money in your pocket. Don't miss out on these incredible deals – grab your promo codes and head to Subway today!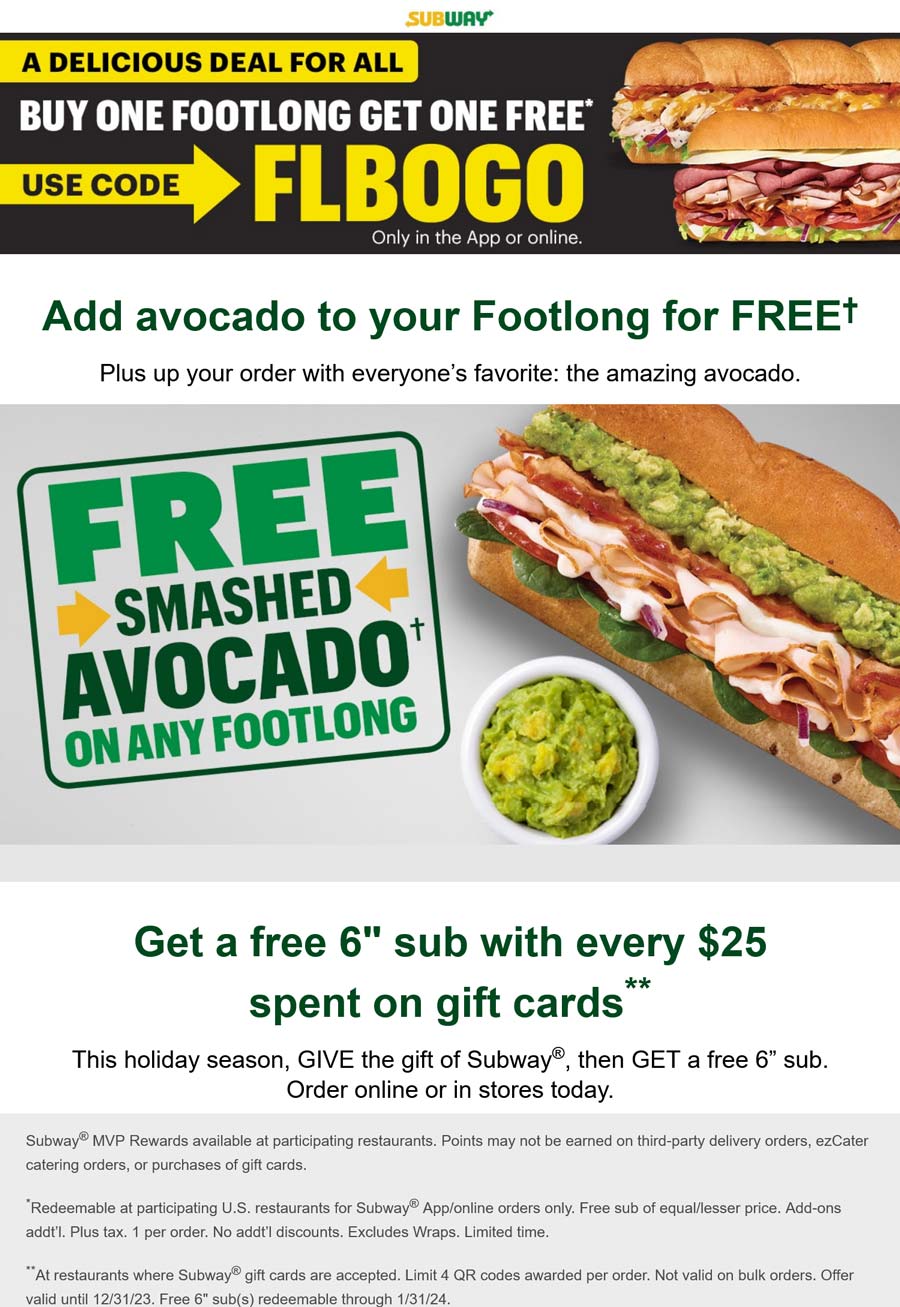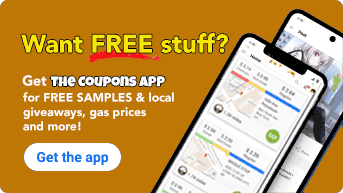 Second footlong sandwich free & free avocado at Subway via promo code FLBOGO #subway