Welcome to Krispy Kreme – the Doughnut Paradise!
Indulge in Deliciousness: Krispy Kreme Doughnuts
Are you ready to embark on a mouthwatering journey through the world of doughnuts? Look no further than Krispy Kreme, the ultimate destination for doughnut enthusiasts! With a rich and delectable history spanning decades, Krispy Kreme has become synonymous with melt-in-your-mouth treats that leave a lasting impression.
Krispy Kreme is not just your ordinary doughnut shop; they have elevated doughnut making to an exquisite art form. These delectable spheres of sugary delight are created with precision and passion, ensuring that each bite is perfection. Whether you prefer the classic glaze or crave bold flavors like chocolate, caramel, or even bacon, Krispy Kreme has a doughnut for every palate.
Fun Facts About Krispy Kreme
Did you know that Krispy Kreme started as a small family-owned business in Winston-Salem, North Carolina back in 1937? Since then, it has grown into an international phenomenon, captivating doughnut lovers around the world. Its iconic "Hot Now" neon sign serves as a beacon of hope for those seeking warm, freshly glazed doughnuts.
One fascinating fact about Krispy Kreme is their commitment to quality. Each doughnut is made with a special blend of ingredients, including the highest quality wheat flour, premium sugar, and a touch of magic. The result? A heavenly treat that will transport you to doughnut paradise with every bite.
Unveiling the Gems: Krispy Kreme's Popular Doughnuts
Prepare to unleash your cravings as we introduce you to some of Krispy Kreme's most beloved doughnuts:
1. Original Glazed: The reigning champion, this doughnut is an epitome of perfection. Its light and airy texture, coupled with the glossy glaze, will have you reaching for seconds before you even finish your first.
2. Chocolate Glazed: For the chocoholics out there, this doughnut is a dream come true. Sink your teeth into the rich, velvety chocolate glaze that coats the fluffy dough, and experience pure bliss in every bite.
3. Strawberry Sprinkle: Bursting with fruity goodness, this doughnut is like a summer day captured in a treat. The vibrant pink glaze, adorned with colorful sprinkles, will transport you to a sunny picnic in an instant.
4. Maple Bacon: Prepare for a taste sensation like no other with this daring creation. The perfect balance between sweet and savory, the maple-glazed doughnut is topped with crispy bacon bits, creating a culinary masterpiece.
5. Caramel Kreme Crunch: Indulge your taste buds in a caramel lover's delight. This doughnut is filled with luscious caramel cream, topped with a generous drizzle of caramel and crunchy toffee bits that add a delightful texture.
More Than Just Doughnuts – Discover the Coupons App®!
Exciting news awaits! We have a delightful offer for you. Every Tuesday at Krispy Kreme, you can enjoy a second dozen doughnuts for only $1! Yes, you read that right. It's like a doughnut dream come true. Who wouldn't want to sink their teeth into an extra dozen fluffy delights for such a bargain?
To sweeten the deal, we have a special treat for you. By installing The Coupons App®, not only will you gain access to incredible deals at Krispy Kreme, but you'll unlock a whole world of savings on your favorite brands. Never miss out on a deal again!
So, what are you waiting for? Head on over to Krispy Kreme and treat yourself to an extraordinary doughnut experience. Remember, the coupon for the second dozen doughnuts for $1 is located further down this page. Don't miss out on this incredible offer!
Explore the delightful world of doughnuts at Krispy Kreme.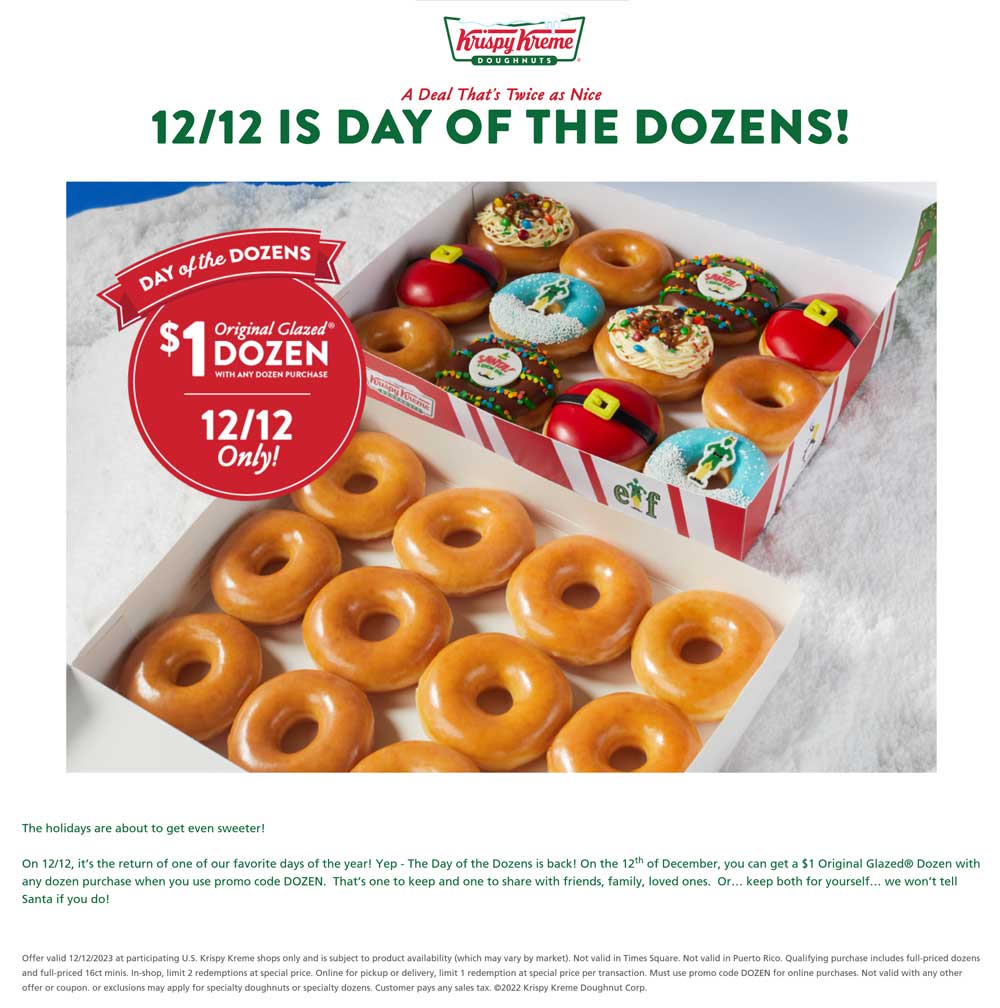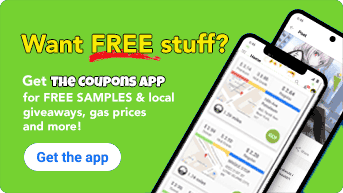 Second dozen doughnuts for $1 Tuesday at Krispy Kreme #krispykreme