Welcome to JCPenney – Where Style Meets Savings!
Discover the Wonderful World of JCPenney
Did you know that JCPenney is not just a regular department store? It's a fashion powerhouse that has been dressing people in stylish and affordable attire for decades! With a wide range of clothing, accessories, home goods, and more, JCPenney has become a one-stop shop for all your shopping needs.
Uncover Hidden Gems at JCPenney
One of the most exciting things about JCPenney is the endless variety of products they offer. From trendy apparel to elegant home decor, JCPenney has it all. Looking for a stylish new dress for a special occasion? JCPenney has got you covered. Need to spruce up your living room? JCPenney has the perfect home decor pieces to transform your space.
Must-Haves at JCPenney
When it comes to popular items, JCPenney does not disappoint. Their selection of on-trend clothing, including dresses, tops, and jeans, caters to fashion-savvy individuals of all ages. You can also find stylish shoes, handbags, and accessories to complete your look.
For the home, JCPenney offers a wide range of furniture, bedding, kitchen essentials, and decorative items. Whether you're looking for a cozy bedspread, modern furniture pieces, or beautiful curtains, JCPenney has everything you need to turn your house into a home.
Save More with The Coupons App®
Now, here's the exciting part! We have an exclusive deal that will help you save even more at JCPenney. Get an extra 30% off in-store or online with promo code FAMILY7. This fantastic offer is available for a limited time, so make sure to grab it before it expires on December 3, 2023.
Experience the Joy of Savings
Imagine being able to shop for your favorite JCPenney products while saving big. With the extra 30% off promotion, you can upgrade your wardrobe, revamp your home, and treat yourself to something special without breaking the bank.
So what are you waiting for? Put on your shopping shoes, visit JCPenney both in-store and online, and take advantage of this incredible discount. Your wallet will thank you!
Download The Coupons App® Now
Are you ready to unlock the world of savings? Download The Coupons App® today and start enjoying amazing deals and discounts from your favorite brands, including JCPenney.
With The Coupons App®, you'll have access to countless money-saving opportunities, personalized offers, and up-to-date promotions. Say goodbye to paying full price and hello to smart shopping.
Don't miss out on all the incredible savings awaiting you at JCPenney. Download The Coupons App® now and embark on a shopping adventure like never before!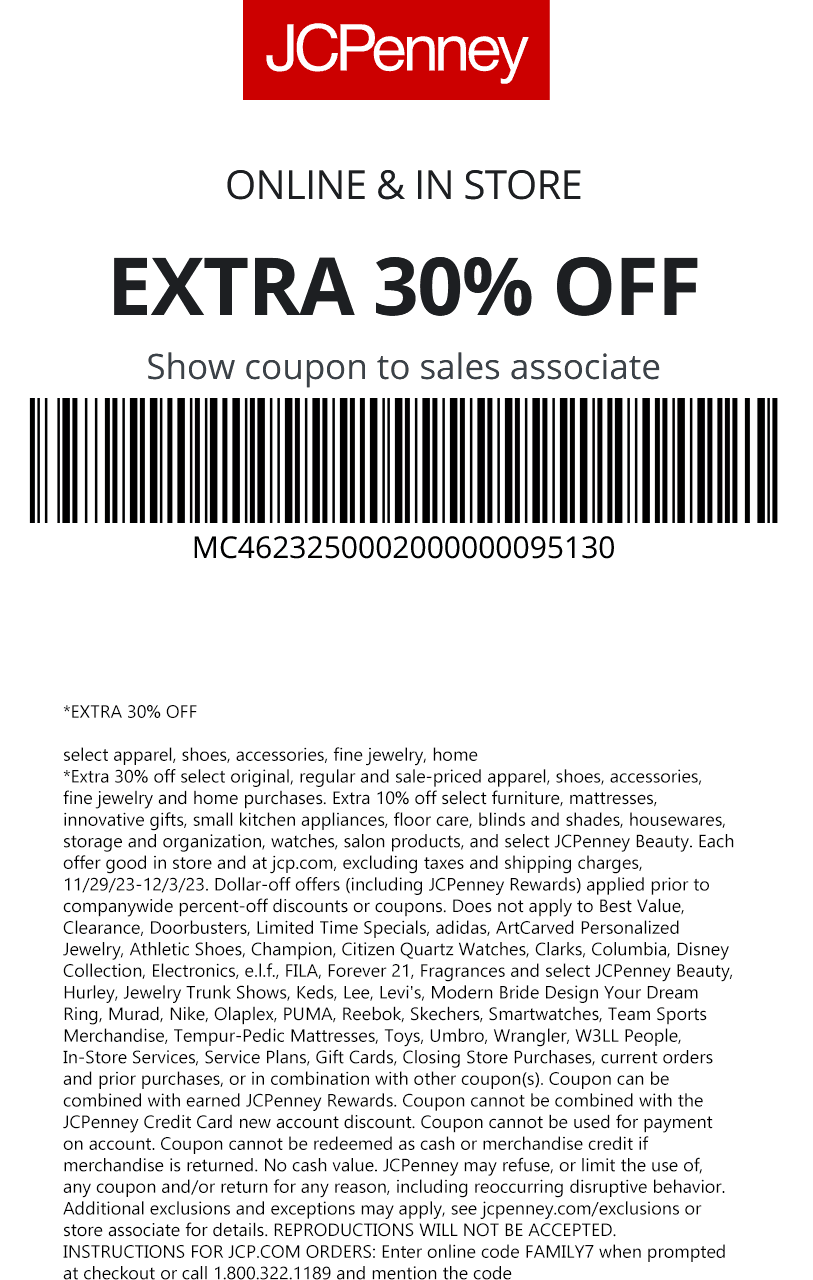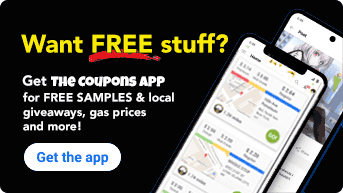 Extra 30% off at JCPenney, or online via promo code FAMILY7 #jcpenney