Saks OFF 5TH
Saks OFF 5TH is a premier retailer that offers high-end fashion and luxury items at discounted prices. Known for its wide selection of designer clothing, accessories, and home goods, Saks OFF 5TH is a favorite among fashion-savvy individuals looking to save money without compromising on style.
Did you know that Saks OFF 5TH is the outlet version of the renowned luxury department store, Saks Fifth Avenue? It was created to provide customers with the same high-quality products and designer brands at more affordable prices.
When you think of Saks OFF 5TH, think of a treasure trove filled with fashion gems waiting to be discovered. From trendy and classic apparel to stylish shoes and accessories, this store has it all.
Need to revamp your wardrobe? Saks OFF 5TH has got you covered with a wide range of clothing for men, women, and children. Whether you're looking for formal attire for a special occasion or comfortable everyday outfits, you'll find something that suits your style.
Besides clothing, Saks OFF 5TH offers an extensive selection of shoes and accessories to complete your ensemble. They have everything from elegant heels and sandals to trendy sneakers and boots. You can also find stunning handbags, jewelry, and sunglasses to elevate your look.
Is your home in need of a makeover? Saks OFF 5TH has a fabulous collection of home goods to add a touch of luxury to your living space. From stylish bedding and home decor to kitchenware and bath essentials, you'll find everything you need to create an inviting and fashionable home.
Now, let's dive into the latest coupon available for Saks OFF 5TH!
Extra 25% off $150 online today!
For a limited time, you can enjoy an extra 25% off your online purchase of $150 or more at Saks OFF 5TH. Simply use the promo code EARLYBF at checkout to avail of this fantastic discount.
This offer is perfect for those looking to score some amazing deals on designer items. Whether you've had your eye on that designer handbag or those chic shoes, now is the time to treat yourself while saving some serious cash.
Saks OFF 5TH is known for its already discounted prices, but this extra 25% off makes it even more irresistible. Imagine getting that designer dress you've been lusting after at a fraction of the original price!
With this coupon, you can snag a complete outfit or splurge on that one statement piece you've been dreaming of. The options are endless, and the savings are significant.
Don't forget – this discount is only available online, so make sure to visit the Saks OFF 5TH website to explore their vast collection of stylish products. You'll be amazed at the range of designer brands and fashion-forward items they have in store.
Remember, fashion is all about expressing yourself and feeling good in what you wear. Saks OFF 5TH allows you to do that without breaking the bank. Take advantage of this coupon and enjoy the thrill of finding incredible deals on luxury fashion.
So, what are you waiting for? Start shopping at Saks OFF 5TH today and make the most of this exclusive offer. Your wardrobe and your wallet will thank you for it!
For more information about Saks OFF 5TH and to browse their latest collections, visit their official website.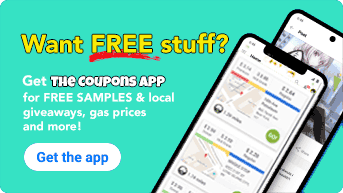 Extra 25% off $150 online today at Saks OFF 5TH via promo code EARLYBF #saksoff5th