Welcome to the World of Long John Silver's!
Did you know that Long John Silver's has been serving up delicious seafood for over 50 years? It's true! This iconic restaurant is famous for its crispy fish, golden fries, and mouthwatering hush puppies. Whether you're a seafood enthusiast or just looking to try something new, Long John Silver's is the place to be.
Irresistible Seafood Delights
Long John Silver's offers a wide range of delectable options that are sure to satisfy any seafood lover's cravings. From their signature Fish and Chicken Combo to their flavorful Shrimp Scampi, every bite is a delightful oceanic adventure. And let's not forget about those crispy, golden Fish Tacos that will make your taste buds dance with joy!
Must-Try Menu Items
If you're new to Long John Silver's, here's a list of some of their most popular menu items:
Sail Away With Big Savings
Now, let's talk about how you can save big at Long John Silver's! We've partnered with The Coupons App® to bring you an exclusive $5 off on an 8-piece meal. Just use the promo code 5OFFFAM when you place your order to enjoy this fantastic deal. This means you can treat yourself and your family to a mouthwatering seafood feast without breaking the bank!
Introducing The Coupons App®
The Coupons App® is your go-to destination for amazing discounts, deals, and coupons. It's like having a pocketful of savings wherever you go! With The Coupons App®, you can discover the best offers from a wide range of brands and retailers, including Long John Silver's.
Install The Coupons App® today and unlock a treasure trove of savings! Say goodbye to paying full price and hello to incredible discounts on all your favorite items. It's a true game-changer for savvy shoppers like you.
Try Something New Today
So, what are you waiting for? Grab your seafaring spirit and set sail to your nearest Long John Silver's location. Indulge in the mouthwatering delights they have to offer and don't forget to take advantage of the amazing $5 off 8-piece meal coupon available exclusively through The Coupons App®. Trust us, your taste buds will thank you!
Happy feasting, matey!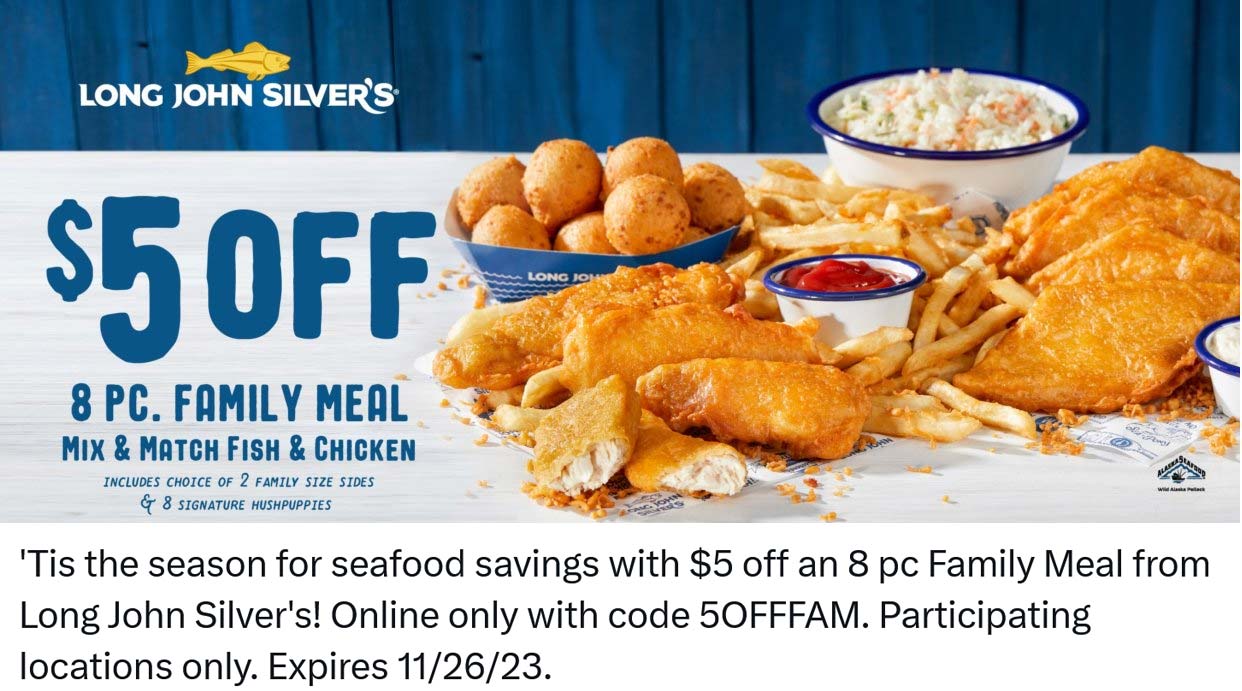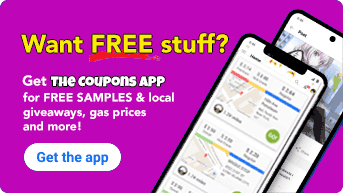 $5 off 8pc meal at Long John Silvers via promo code 5OFFFAM #longjohnsilvers