Discover the Magic of Ulta Beauty: Save $5 with The Coupons App®
Uncover Beauty's Best-Kept Secret with Ulta Beauty
Welcome to the world of Ulta Beauty – the ultimate beauty destination where dreams come true! With over 25,000 products from renowned brands, Ulta Beauty is your one-stop-shop for all things beauty, skincare, haircare, and beyond. Here, you'll find an extensive range of cosmetics, fragrances, and skincare products to help you look and feel your best.
More Than Just Makeup: The Surprising World of Ulta Beauty
Did you know that Ulta Beauty is the largest beauty retailer in the United States? Yes, you heard it right! But here's a little secret – it's not just about makeup. At Ulta Beauty, you can also pamper yourself with salon services, including haircuts, blowouts, and facials. It's a beauty lover's paradise where you can indulge in luxurious treatments and unleash your inner diva.
From Must-Have Favorites to Hidden Gems: Popular Picks at Ulta Beauty
Ulta Beauty offers a dazzling array of products loved by beauty enthusiasts worldwide. Whether you're searching for the perfect foundation, a show-stopping lipstick, or a game-changing skincare regimen, Ulta Beauty has got you covered. Here are some fan-favorites you shouldn't miss:
And guess what? Ulta Beauty doesn't stop at just cosmetics and beauty products. They even have a wide selection of fragrances, bath & body essentials, and men's grooming products to keep everyone feeling fresh and fabulous!
Save $5 on Your Ulta Beauty Haul with The Coupons App®
You're in for a treat! Right now, you can enjoy an incredible discount of $5 off your purchase of $15 or more at Ulta Beauty. Simply use promo code 472137 during checkout in-store or for online purchases. Now that's what we call savvy shopping!
Imagine the thrill of grabbing those high-end makeup palettes, rejuvenating skincare gems, or luxurious haircare products for a fraction of the price. It's like unlocking a treasure trove filled with your favorite beauty essentials!
Unlock a World of Savings with The Coupons App®
But wait, there's more! By downloading The Coupons App®, you open up a world of incredible deals, exclusive promotions, and unbeatable discounts. Whether you're shopping for beauty, fashion, groceries, or travel, this app has got your back!
Seize Hidden Savings: Unleash the Guru Within You
Prepare to become the ultimate money-saving guru with The Coupons App® as your faithful sidekick. It scours the web for the latest, most lucrative deals, ensuring you never pay full price again. Say goodbye to wasting time hunting for coupons and hello to effortless savings!
Ready to unlock the magic of Ulta Beauty and start saving today? Don't miss out on this $5 off $15 deal – visit Ulta Beauty now!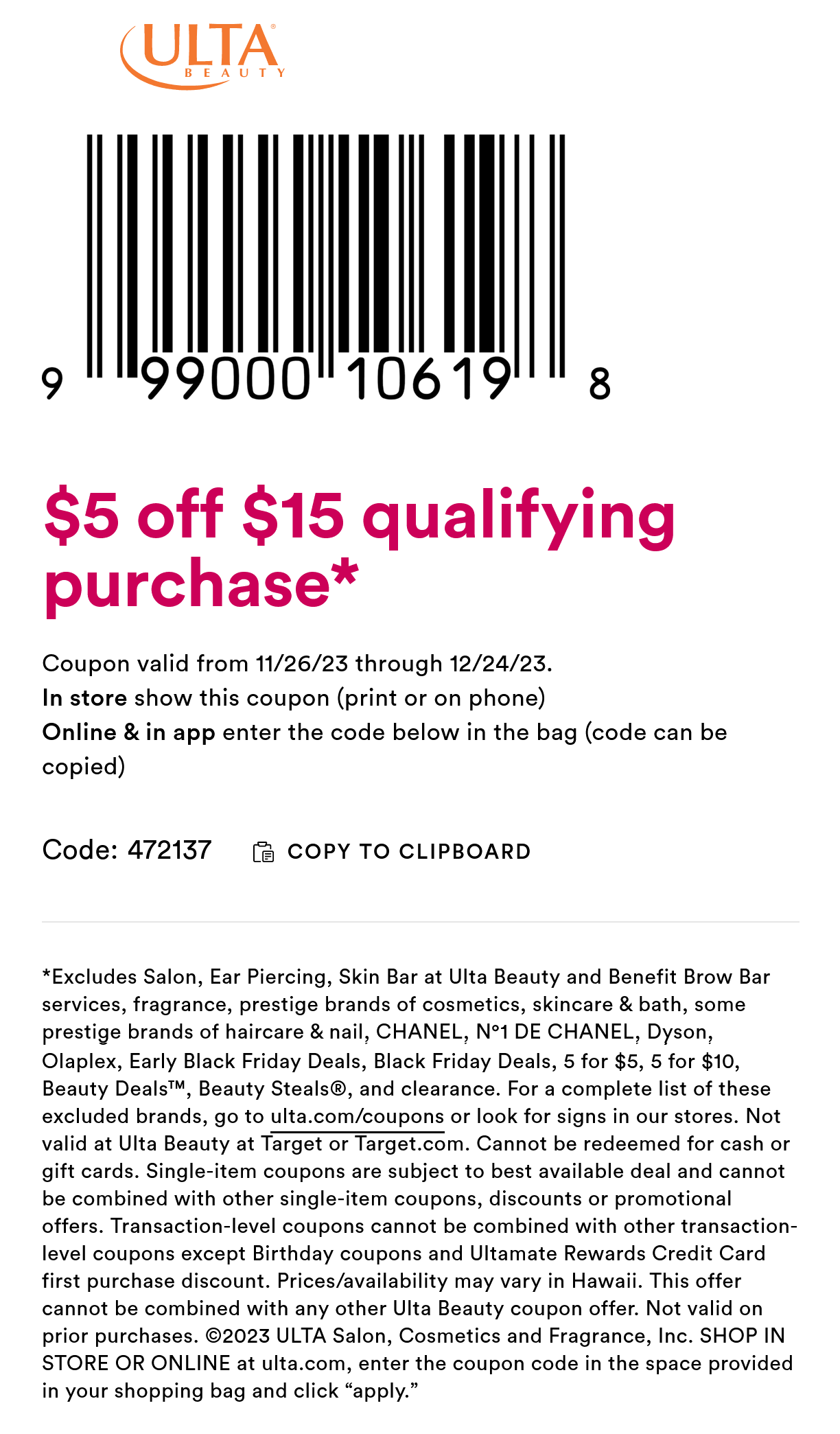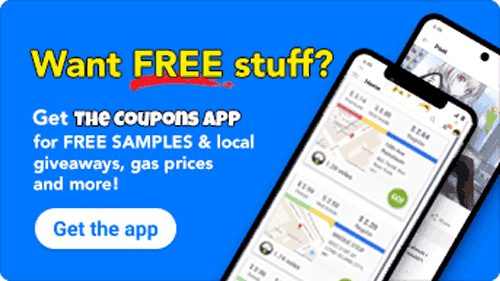 $5 off $15 at Ulta Beauty, or online via promo code 472137 #ulta