Welcome to MANGO, Where Style Meets Savings!
Did you know that MANGO is not just a fruit? It's also a fabulous fashion brand that offers trendy and chic clothing for men and women. With over 30 years of experience, MANGO has become a global fashion powerhouse, known for its high-quality garments and affordable prices.
When you think of MANGO, think of style, sophistication, and savings! Whether you're searching for the perfect little black dress, a cozy sweater for winter, or a stylish suit for your next job interview, MANGO has got you covered.
Looking to upgrade your wardrobe? MANGO's website is a shopaholic's paradise! You'll find a variety of clothing categories to choose from, including:
MANGO is all about staying ahead of the fashion curve, so you can expect to find the latest trends and timeless styles in their collections. From casual wear to elegant evening wear, MANGO has clothing options for every occasion.
The MANGO Essentials
There are a few MANGO items that are always in demand and loved by customers:
The classic MANGO blazer, perfect for both office and casual outings.
The iconic MANGO leather jacket, a must-have for any fashionista.
The elegant MANGO wrap dress, flattering on all body types.
The stylish MANGO wide-leg pants, comfortable and fashionable.
The trendy MANGO statement jewelry, to add a pop of color to any outfit.
Now, let's talk about the exciting deal for MANGO lovers like you:
Get 30% off Everything at MANGO!
If you're eager to update your wardrobe without breaking the bank, you're in luck! MANGO is offering an incredible discount of 30% off on everything in-store and online. Don't miss out on this limited-time offer!
Whether you've been eyeing that stunning dress or those stylish accessories, now is the perfect time to indulge in some guilt-free shopping. Hurry, though, because this deal expires on December 7, 2023. Mark your calendars!
But wait, before you rush off to MANGO's website, why not make the deal even sweeter? Install The Coupons App® to unlock even more savings! This nifty app will provide you with exclusive MANGO coupons, discounts, and deals, ensuring you never miss out on the best bargains.
With The Coupons App®, you'll stay up to date with all the latest promotions and get notifications whenever there's a new deal available. Say goodbye to paying full price and hello to saving money while looking fabulous!
So, what are you waiting for? Put on your shopping shoes and head over to MANGO to revamp your wardrobe with the hottest styles. Remember, this 30% off offer won't last forever, so don't delay!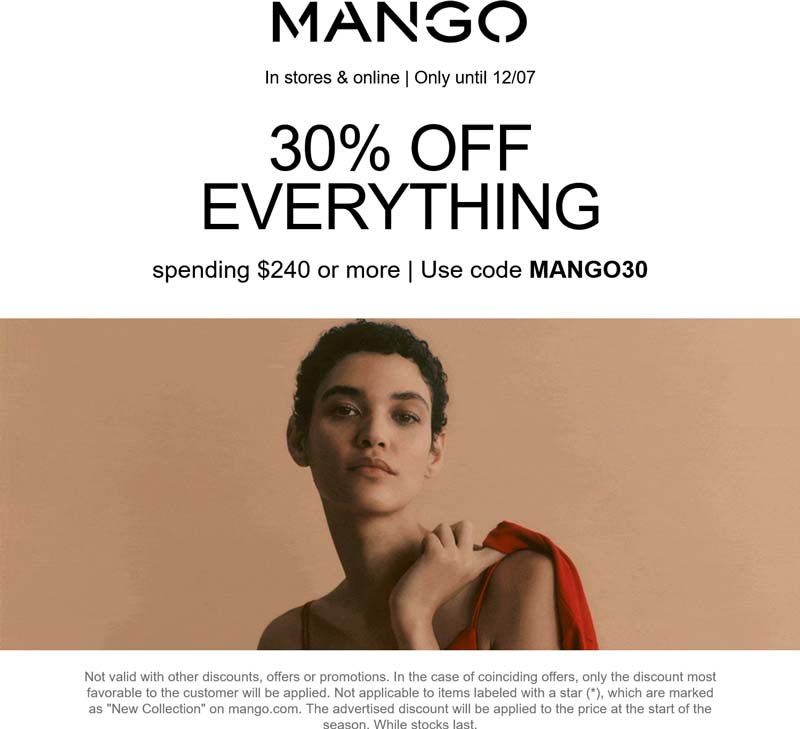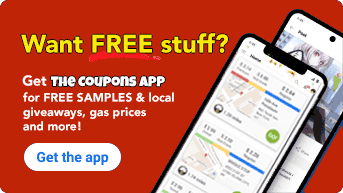 30% off everything at MANGO, or online via promo code MANGO30 #mango