Save Big on Beauty with bareMinerals Promo Codes
Welcome to the world of beauty and self-care at bareMinerals! With their high-quality, natural products, bareMinerals has become a go-to brand for many beauty enthusiasts. Did you know that bareMinerals was one of the first mineral makeup brands to hit the market? It's true! Since their launch in 1995, they've been committed to providing makeup that's good for your skin, without compromising on performance.
Discover Your Perfect Look
Whether you're a makeup novice or a beauty aficionado, bareMinerals has something for everyone. From their iconic foundation to their vast range of eyeshadows, lip products, and skincare essentials, they have all the tools you need to create your perfect look.
One of their most popular products is the bareMinerals Original Foundation, a cult favorite among beauty lovers. This loose mineral powder foundation provides buildable coverage while giving your skin a natural, luminous finish. It's perfect for those looking for a breathable foundation that won't clog pores or irritate sensitive skin.
If you're in the mood for some eye-catching colors, bareMinerals' Gen Nude Eyeshadow Palettes won't disappoint. With beautifully curated shades and a variety of finishes, these palettes allow you to create endless eye looks for any occasion. Plus, their buttery-smooth texture makes them a dream to apply.
For those who want to pamper their lips, bareMinerals has an impressive range of lip products. From their Gen Nude Lipstick collection, featuring flattering nude shades for every skin tone, to their Statement Matte Liquid Lipstick, which offers bold, long-lasting color, you're sure to find a lip product that suits your style.
Exclusive Savings with bareMinerals Promo Codes
Now that you're ready to stock up on all your beauty essentials, it's time to save some money! With the latest bareMinerals promo codes, you can enjoy exclusive discounts and deals on your favorite products.
One of the hottest deals right now is the 20% off everything online at bareMinerals. Simply use the promo code SELFLOVE at checkout to enjoy this fantastic discount. Whether you're in need of foundation, blush, or skincare, now is the perfect time to treat yourself to some self-care without breaking the bank.
And that's not all! The Coupons App also provides you with a variety of other online shopping promo codes that are currently available for bareMinerals. These codes can help you save on specific products or enjoy discounts on your entire purchase. So be sure to check them out before you start shopping!
Remember, bareMinerals is more than just a makeup brand. They care about your skin and have developed products that are free from harsh chemicals and synthetic fragrances. With their commitment to clean beauty and high-performing formulas, bareMinerals has earned the trust of millions of customers.
So why wait? Embrace your inner beauty and treat yourself to the finest products from bareMinerals today. Start shopping with the exclusive promo codes and prepare to enhance your natural radiance without spending a fortune. Your skin will thank you!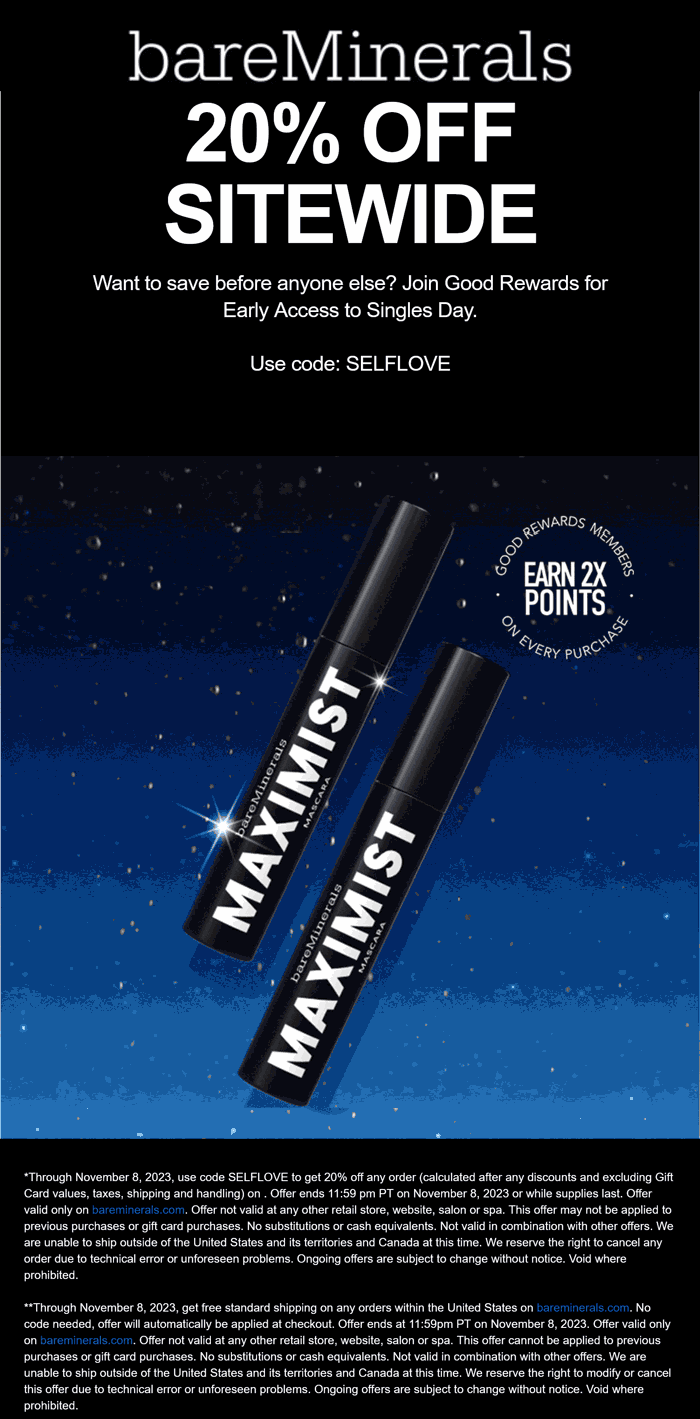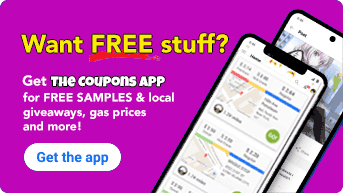 20% off everything online today at bareMinerals via promo code SELFLOVE #bareminerals