Save Big at Kirklands with The Coupons App!
What is Kirklands?
Did you know that Kirklands is not just your average home decor store? With over 400 locations across the United States, Kirklands specializes in providing high-quality and affordable items to help you transform your house into a home. From stylish furniture to unique wall art, Kirklands has everything you need to add a touch of personality to every room.
Discover the World of Kirklands
Step into any Kirklands store or browse their online collection, and you'll be greeted with a wide range of items that cater to every taste and style. Kirklands offers a diverse selection of furniture, home decor, lighting, rugs, and much more. Whether you're looking for a cozy armchair for your reading nook or a statement piece to complete your living room, Kirklands has you covered.
Popular Items at Kirklands
Kirklands is known for its unique and trendy home decor items that let you express your personal style. Here are a few popular items that customers rave about:
Decorative Wall Art: Add color and personality to your walls with Kirklands' extensive collection of wall art. From abstract paintings to inspirational quotes, you'll find the perfect piece to create a focal point in any room.
Accent Furniture: Kirklands offers a wide range of accent furniture, including stylish side tables, ottomans, and bookshelves. These pieces not only add functionality to your space but also serve as eye-catching decor.
Seasonal Decor: Get into the holiday spirit with Kirklands' seasonal decor collections. From festive wreaths to charming ornaments, Kirklands has everything you need to make your home feel merry and bright.
Home Fragrances: Create a warm and inviting ambiance with Kirklands' selection of scented candles and diffusers. With a variety of refreshing and cozy scents, you can transform any space into a cozy retreat.
Save Big with The Coupons App!
Now, let's talk about the exciting deal from Kirklands! For a limited time, you can enjoy 20% off everything at Kirklands with the promo code 20ENTIRE. This incredible discount allows you to refresh your home decor without breaking the bank. Whether you're redecorating your entire house or just adding a few new touches, this coupon is your ticket to great savings.
But wait, there's more! When you use The Coupons App, you gain access to exclusive online shopping promo codes for Kirklands. These additional discounts and offers are only available through The Coupons App, giving you even more opportunities to save on your favorite home decor items from Kirklands.
Visit the Kirklands homepage to start exploring their vast collection of furniture, home decor, and more. Don't forget to apply the promo code 20ENTIRE during checkout to enjoy the 20% discount on your entire purchase. Hurry, this offer won't last forever!
So, what are you waiting for? Discover the world of Kirklands and save big with The Coupons App today!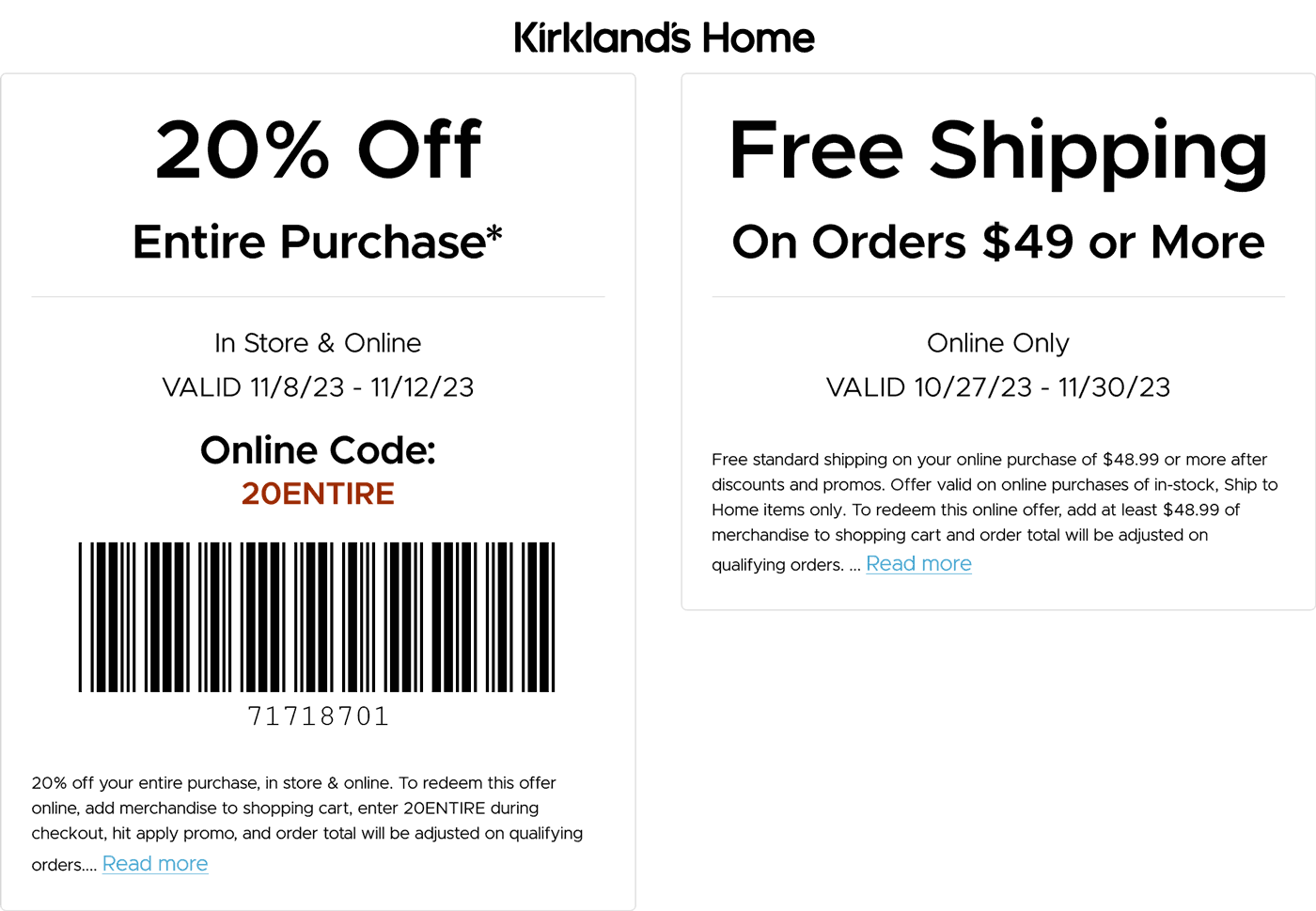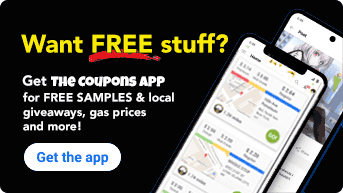 20% off everything at Kirklands, or online via promo code 20ENTIRE #kirklands