Save Big at Bob Evans with The Coupons App!
Are you looking for delicious, home-style meals without breaking the bank? Look no further than Bob Evans! Known for their comfort food classics, Bob Evans is a beloved restaurant chain that has been serving up mouthwatering dishes for decades.
Did you know that Bob Evans started as a modest sausage company in Ohio in 1953? Over the years, it expanded into a full-service restaurant that captures the essence of country cooking. Today, Bob Evans is a go-to spot for families and food enthusiasts looking for a hearty meal at an affordable price.
Irresistible Menu Options
When you visit Bob Evans, you'll find a wide range of dishes that will satisfy even the pickiest eaters. From their signature breakfast items to their juicy burgers and slow-roasted turkey dinners, there's something for everyone.
One of the most popular items at Bob Evans is their famous Farmhouse Feast. This feast is perfect for special occasions or when you need to feed a hungry crowd. It includes honey-glazed ham, slow-roasted turkey, mashed potatoes, green beans, stuffing, cranberry relish, dinner rolls, and a whole pie. It's a complete meal that will leave everyone feeling satisfied and happy.
If you're in the mood for breakfast, you can't go wrong with Bob Evans' fluffy pancakes, savory omelets, or their famous sausage gravy and biscuits. And don't forget to try their freshly brewed coffee, made with their own special blend.
Save Even More with The Coupons App
Now, here's the exciting part – you can save even more on your next visit to Bob Evans with The Coupons App! Right now, you can enjoy $2 off your $15 purchase at Bob Evans restaurants. Simply mention the promo code 759003537 when placing your order to avail of the discount.
But that's not all! The Coupons App also has a selection of exclusive online shopping promo codes for Bob Evans. These codes can be used when ordering online, allowing you to enjoy fantastic savings without leaving the comfort of your home.
Whether you're craving a comforting plate of pot roast, a stack of fluffy pancakes, or a juicy cheeseburger, Bob Evans has got you covered. Their commitment to serving delicious, affordable meals has made them a favorite among families and foodies alike.
Don't miss out on the opportunity to save money on your next visit to Bob Evans. Download The Coupons App today and start enjoying incredible savings at your favorite restaurants and retailers!
For more information, visit the Bob Evans website.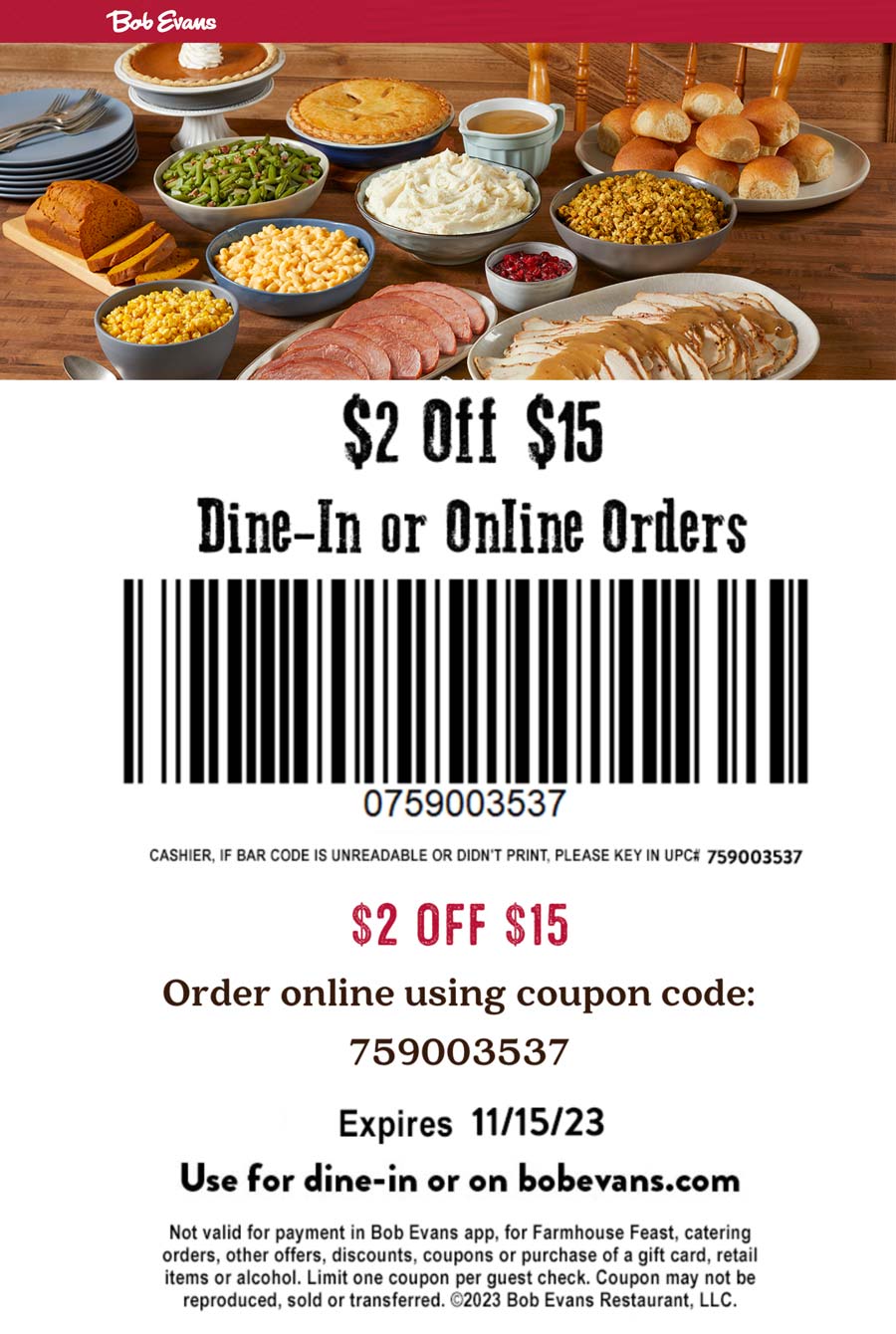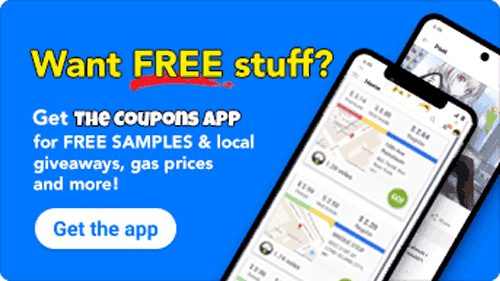 $2 off $15 at Bob Evans restaurants, or online via promo code 759003537 #bobevans