Save Money and Indulge in Deliciousness at Red Robin
Did you know that Red Robin is not just your average burger joint? It's a place where you can experience gourmet burgers crafted to perfection, mouthwatering appetizers, and an incredible selection of drinks. With a relaxed and fun atmosphere, Red Robin is the perfect spot for a casual lunch, dinner with friends, or a family outing. And with the help of The Coupons App, you can enjoy all this deliciousness at a discounted price!
A Fun Fact About Red Robin
Did you know that Red Robin's name was inspired by the famous hit song "When the Red, Red Robin (Comes Bob, Bob, Bobbin' Along)"? Just like the song, Red Robin brings joy and happiness to its customers with its tasty food, friendly service, and lively atmosphere.
Popular Items at Red Robin
When you visit Red Robin, you can expect to find a wide variety of burgers that will make your taste buds dance with joy. From classic favorites like the Red Robin Gourmet Cheeseburger, topped with melty American cheese and Red's Secret Tavern Sauce, to unique creations like the Banzai Burger, infused with teriyaki sauce and topped with grilled pineapple and cheddar cheese, there's a burger for everyone.
But it's not just about the burgers at Red Robin! They also offer delightful appetizers like their famous Bottomless Steak Fries, crispy and golden onion rings, and a variety of mouthwatering salads. And how can we forget about their delicious milkshakes and freckled lemonades? These refreshing beverages are the perfect accompaniment to your meal.
The Latest Deal at Red Robin
Today's deal at Red Robin is too good to resist! Get a mouthwatering cheeseburger for just $10 when you dine-in or order online. This incredible offer is available for a limited time, so make sure to take advantage of it before it's gone!
Why You Should Grab This Deal:
Save money while indulging in a delicious cheeseburger
Enjoy the relaxed and fun atmosphere of Red Robin
Experience the mouthwatering flavors that Red Robin is known for
Treat yourself to a gourmet burger for a fraction of the regular price
If you're craving a delicious cheeseburger, now is the perfect time to head over to Red Robin. And that's not all! Don't forget to check out The Coupons App for exclusive online shopping promo codes for Red Robin and other great brands. These promo codes can help you save even more on your favorite items!
So what are you waiting for? Grab your friends or family and head to Red Robin for a memorable dining experience. And don't forget to use The Coupons App to save big!
Visit Red Robin's official website to explore their menu and find the nearest location near you.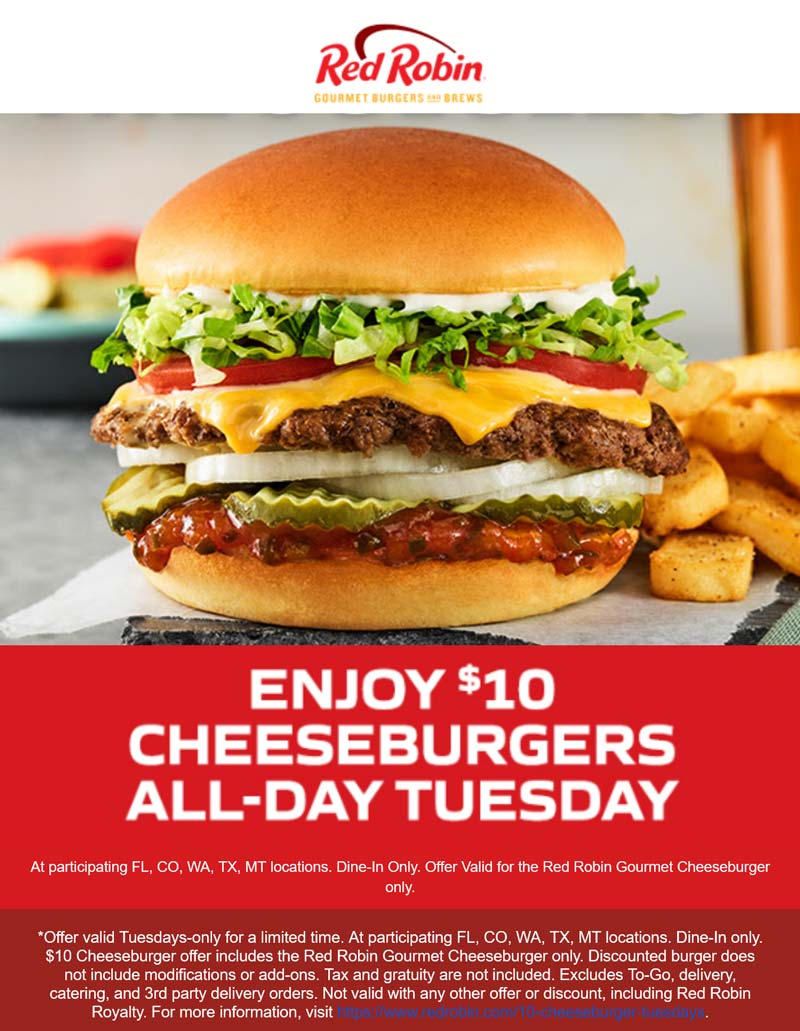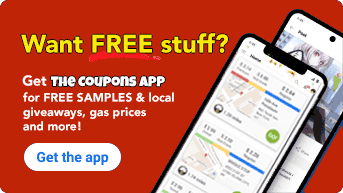 $10 cheeseburger today at Red Robin #redrobin