Saving Money at Culvers with The Coupons App
Looking to save some money while enjoying a delicious meal at Culvers? You're in luck! With The Coupons App, you can find great deals and promo codes to help you save on your next visit. Let's dive into the world of Culvers and discover all the amazing savings waiting for you.
A Little About Culvers
Culvers is a popular fast-food restaurant chain known for its mouthwatering burgers, tasty frozen custards, and handcrafted shakes. With a focus on quality ingredients and friendly service, Culvers has earned a loyal customer base across the United States. Whether you're craving a classic ButterBurger, a refreshing frozen custard treat, or some golden crispy fries, Culvers has something to satisfy every taste bud.
Irresistible Culvers Delights
When you step into Culvers, you're greeted with a mouthwatering menu filled with delectable options. Here are a few fan favorites that are sure to make your taste buds dance:
The ButterBurger: Sink your teeth into a juicy, buttery burger patty topped with melty cheese, fresh lettuce, tomatoes, and all the delicious fixings. It's a classic that never disappoints.
Frozen Custards: Treat yourself to a heavenly dessert with Culvers' signature frozen custards. Whether you go for a single scoop, a sundae, or a concrete mixer filled with delectable toppings, every bite is pure bliss.
Wisconsin Cheese Curds: For a cheesy, gooey delight, don't miss out on Culvers' famous Wisconsin Cheese Curds. These bite-sized nuggets of joy are perfectly seasoned, golden brown, and oh-so-addictive.
Chicken Tenders: Crispy on the outside, tender on the inside, Culvers' chicken tenders are sure to please. Dip them in your favorite sauce or enjoy them as they are for a satisfying meal.
The Latest Deal: $1 off any value basket
Now, let's talk about the latest deal from Culvers. For a limited time, you can save $1 off any value basket using the promo code DOLLAROFFVB. This means you can enjoy your favorite Culvers meal at an even better price. Whether you're craving a ButterBurger, a value fries, or a refreshing drink, this deal allows you to indulge while keeping your wallet happy.
But wait, there's more! Be sure to check The Coupons App for other exclusive online shopping promo codes currently available for Culvers. These codes can help you save on online orders, delivery fees, and more. It's the perfect way to satisfy your cravings without breaking the bank.
Remember to visit Culvers' official website to explore their full menu, find your nearest location, and stay updated on the latest offers and promotions available. By combining The Coupons App's coupons and Culvers' delicious offerings, you'll enjoy incredible savings and a memorable dining experience.
So, what are you waiting for? Grab The Coupons App, find the latest promo codes, head to Culvers, and treat yourself to a delightful meal without emptying your wallet!</p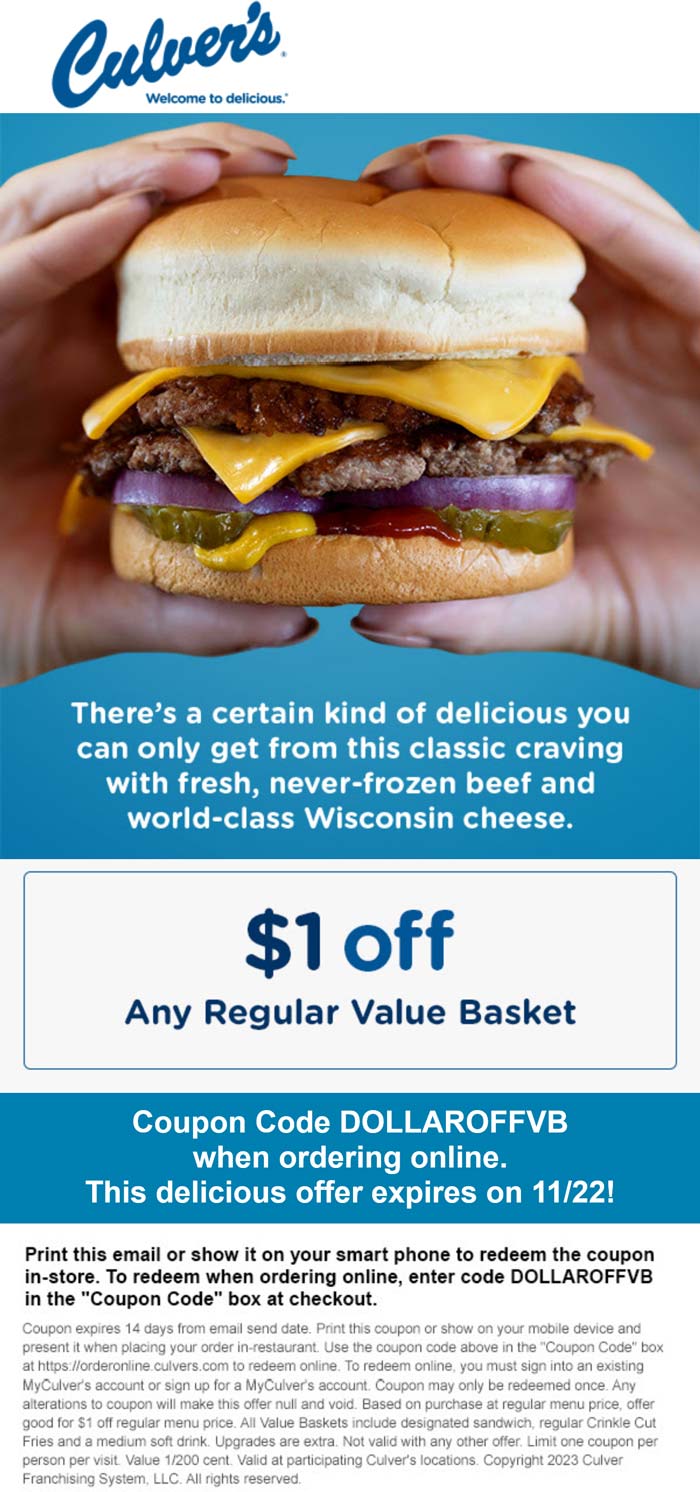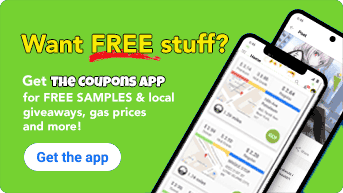 $1 off any value basket at Culvers, or online via promo code DOLLAROFFVB  #culvers