Save Big at Qdoba with The Coupons App Promo Codes
Looking for a delicious and satisfying meal? Look no further than Qdoba, the ultimate destination for Mexican-inspired cuisine. With its mouthwatering menu and vibrant flavors, Qdoba has become a go-to spot for food lovers everywhere.
Did you know that Qdoba was founded by a group of friends who wanted to create a fast-casual dining experience specializing in Mexican flavors? Their passion for bold and fresh ingredients led to the birth of Qdoba, and it has been satisfying taste buds ever since.
At Qdoba, you'll find a wide range of flavorful options to choose from. Whether you're craving a burrito, taco, bowl, or salad, Qdoba has you covered. Their menu features an array of mouthwatering proteins such as grilled chicken, steak, and slow-roasted pulled pork. Vegetarian and vegan options are also available, ensuring there's something for everyone.
One of Qdoba's most popular items is their queso. Made with real cheese and a blend of spices, it's the perfect addition to any meal. You can drizzle it over your burrito or dip your chips for a burst of cheesy goodness. Trust us, once you try Qdoba's queso, you won't be able to resist coming back for more.
Another crowd favorite at Qdoba is their signature customizable burritos. You can choose your protein, toppings, and sauces to create a burrito that is tailored to your taste. Whether you prefer it spicy or mild, loaded with veggies or packed with meat, Qdoba has the ingredients to make your burrito dreams come true.
Now, let's talk about the exciting offer that Qdoba has for you today. If you're a veteran, Qdoba wants to show their appreciation by offering you 50% off any entree. Yes, you read that right! This exclusive deal is available for a limited time, so make sure to visit Qdoba today and indulge in a delicious meal while saving big.
If you're not a veteran, don't worry! You can still enjoy savings at Qdoba with The Coupons App. We have a variety of online promo codes that can help you get discounts on your favorite Qdoba items. Simply check our app for the latest deals and start saving today.
Qdoba's commitment to quality and customer satisfaction is evident in every bite. From their fresh ingredients to their friendly staff, they go above and beyond to ensure a memorable dining experience. So, grab your friends or family, and head over to Qdoba to savor the flavors of Mexico without breaking the bank.
Remember, the coupon for Qdoba can be found further down this page. Use it to enjoy amazing savings on your next visit. Hurry up, because these deals won't last forever!
Qdoba Coupon:
Click here to visit Qdoba's homepage and access the coupon.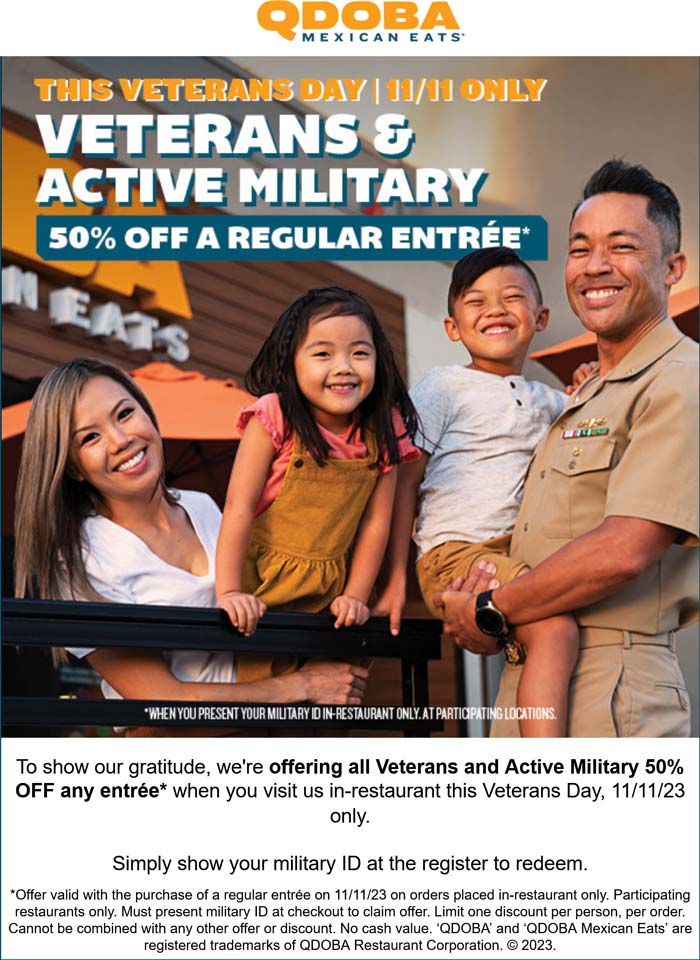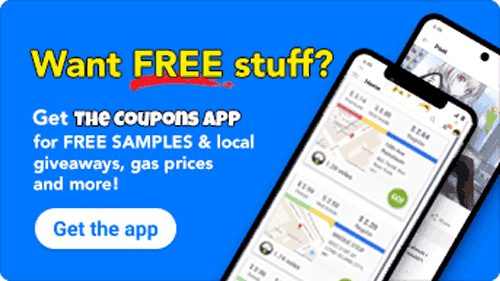 Veterans score 50% off any entree today at Qdoba #qdoba