Save Money and Have Fun at Harbor Freight Tools!
Welcome to the world of Harbor Freight Tools, a paradise for all the DIY enthusiasts and bargain hunters out there!
Did you know that Harbor Freight Tools is a supplier of high-quality yet affordable tools and equipment? Whether
you're a professional contractor or just someone who loves to fix things around the house, Harbor Freight Tools
has got you covered.
With over 900 stores nationwide, you can easily find a Harbor Freight Tools location near you. And trust me, once
you step foot into their store, you won't want to leave empty-handed. They offer a wide range of products,
including power tools, hand tools, automotive tools, generators, welding equipment, and so much more! Whatever
project you're working on, Harbor Freight Tools has the tools you need.
One of their most popular items is the 1/2″ Electric Impact Wrench. This powerful tool will make removing lug nuts
a breeze, saving you time and effort. If you love a good deal, you should also check out their Harbor Freight
coupon for 20% off any single item. Just imagine all the money you'll save on your next tool purchase!
Speaking of saving money, have you heard about The Coupons App®? It's the ultimate app for all the savvy shoppers
out there. With The Coupons App®, you can find amazing deals, discounts, and coupons for your favorite stores,
including Harbor Freight Tools. Best of all, it's completely free to download and use!
Imagine being able to save big on tools and equipment at Harbor Freight Tools by simply using The Coupons App®.
You'll never have to pay full price again! Plus, the app is super easy to use. Just search for Harbor Freight
Tools, browse the available coupons, and redeem them at the checkout. It's that simple.
And here's the best part: The Coupons App® constantly updates its offers, so you'll never miss out on a great
deal. Whether you're in need of a new drill, a set of wrenches, or even a welding helmet, The Coupons App® has
got you covered.
Check out some of the amazing deals available at Harbor Freight Tools:
Save 50% on a 17 ft. Type 1A Multi-Task Ladder
Get a Free LED Super Bright Flip Light with any purchase
Take 20% off any single item
Score a 30″ 5 Drawer Mechanic's Cart for just $199.99
Save $50 on a 12,000 lb. Electric Winch
These are just a few examples of the incredible deals you can find at Harbor Freight Tools. And with The Coupons
App®, you can easily access these deals and more right from your phone.
So why wait? Join the millions of people already using The Coupons App® to save money and have fun shopping. Just
click here to download The Coupons App® and start
saving at Harbor Freight Tools today!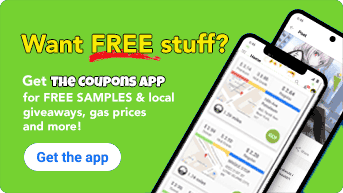 Various deals at Harbor Freight Tools #harborfreight