Welcome to GNC – Your Ultimate Health Store!
Are you ready to power up your health and save some serious dough? Look no further than GNC, the go-to destination for all your wellness needs. From vitamins and supplements to protein shakes and beauty products, GNC is your one-stop shop for everything health-related.
Did you know that GNC stands for "General Nutrition Centers"? Yep, they've been around since 1935, supporting countless individuals in their quest for a healthier lifestyle. With over 4,800 stores worldwide, they are certainly experts in their field.
Now, let's talk about some of the amazing products you can find at GNC. Are you looking to gain some muscles and unleash your inner superhero? Check out their top-notch protein powders like Optimum Nutrition Gold Standard 100% Whey or Cellucor Cor-Performance Whey.
If you prefer a plant-based diet or have dietary restrictions, fear not! GNC has got you covered with a range of vegan-friendly protein options, such as Vega Sport Protein and Garden of Life Raw Organic Protein.
But wait, there's more! GNC also offers a wide variety of vitamins and supplements to support your overall health. Boost your immune system with the best-selling Nature's Way Sambucus Elderberry Gummies or keep your joints happy with Osteo Bi-Flex Triple Strength.
Now, let's get to the best part – saving money! We know you're eager to grab that exclusive GNC deal, but before we jump into it, let me introduce you to The Coupons App®. This nifty app is your passport to incredible savings on all your favorite brands, with thousands of coupons at your fingertips.
Introducing The Coupons App® – Your Savings Superhero!
The Coupons App® is like having a personal shopping assistant in your pocket. It scours the web for the best deals, discounts, and exclusive coupons, helping you save money on everything from groceries to fashion, travel to entertainment. It's the ultimate money-saving companion, and it's completely free!
Here's an example of the incredible deal available today at GNC:
Get Your Second Item at 50% Off + $20 Off $100!
This is not a drill! For a limited time, when you shop at GNC, you can get your second item at 50% off, plus an additional $20 off when you spend $100 or more. That's some serious savings right there!
To enjoy this exclusive offer, simply use the promo code "STACK" at checkout. Remember, this deal expires on December 31st, so make sure to take advantage of it before it's gone!
Now, you might be wondering, what should I get with this fantastic deal? Well, how about stocking up on your favorite supplements, trying out some new protein bars, or exploring GNC's premium skincare range? The choices are endless!
Oh, and did I mention that GNC also offers personalized wellness consultations? Their knowledgeable staff can guide you on your health journey, recommending the best products based on your individual needs and goals. It's like having your own personal health guru!
So what are you waiting for? Seize the opportunity to save big while taking care of your health by visiting GNC today. Remember, you can find this amazing deal and many more by downloading The Coupons App® and unlocking a world of savings.
Visit GNC's official website to start exploring their incredible range of products. Trust me, you won't be disappointed!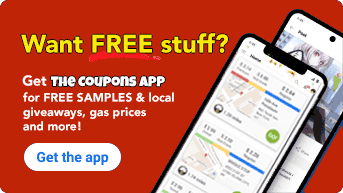 Second item 50% off + $20 off $100 today at GNC via promo code STACK #gnc