Discover Neiman Marcus: Where Luxury Meets Savings
Welcome to Neiman Marcus, the well-known department store specializing in high-end apparel, accessories, home goods, and beauty products! Did you know that Neiman Marcus was founded in 1907 by Herbert Marcus, his sister Carrie Marcus Neiman, and her husband A. L. Neiman? Since then, Neiman Marcus has become synonymous with luxury and prestige, offering an exclusive shopping experience for those who appreciate the finer things in life.
Unparalleled Selection of Luxury Products
Neiman Marcus takes pride in curating a collection of the world's most sought-after brands, making it a go-to destination for fashion enthusiasts, beauty aficionados, and design enthusiasts alike. From designer clothing by top fashion houses to exquisite jewelry and accessories, Neiman Marcus offers a carefully selected range of products that exude elegance and style.
Designer Fashion at Its Finest
When it comes to fashion, Neiman Marcus brings you the crème de la crème of designer labels. Experience the exquisite craftsmanship of brands like Gucci, Prada, Louis Vuitton, and Chanel. Shop for the latest runway trends or find timeless classics that will elevate your wardrobe to new heights. Neiman Marcus ensures that you stay ahead in the world of fashion, offering an unparalleled selection that caters to every taste and style.
Indulge in Beauty and Fragrance
Enhance your beauty routine with the finest skincare, makeup, and fragrance products available at Neiman Marcus. Discover luxurious brands like La Mer, Tom Ford, and Estée Lauder, known for their exceptional quality and transformative results. From rejuvenating serums to statement lipsticks, Neiman Marcus has everything you need to pamper yourself and feel fabulous.
Shopping with The Coupons App Promo Codes
Are you looking for ways to save while indulging in your favorite luxury brands? The Coupons App is here to help! We have exclusive online shopping promo codes for Neiman Marcus that will make your shopping experience even more delightful. With these promo codes, you can unlock incredible discounts, freebies, and special offers, making luxury more accessible than ever before!
Save on Orders Over $150 and Get a Free Tote & Beauty Items
For a limited time, use the promo code NOVJEWEL during checkout on Neiman Marcus' website, and get a free tote bag and beauty items when you spend $150 or more. This fantastic offer allows you to treat yourself to some luxury goodies while keeping your wallet happy. Don't miss out on this opportunity to upgrade your collection and enjoy some complimentary beauty products!
Additional Promo Codes Exclusive to The Coupons App
Along with the NOVJEWEL promo code, we have other exclusive online shopping promo codes for Neiman Marcus currently available on The Coupons App platform. Here are a few of them:
INC50: Get $50 off your purchase of $200 or more
NMJUNE: Enjoy 20% off your entire order
These promo codes present you with fantastic money-saving opportunities, allowing you to experience Neiman Marcus' luxury products without breaking the bank. Remember, these exclusive promo codes are only available through The Coupons App, so be sure to download it from thecouponsapp.com and start saving today!
Neiman Marcus is truly the epitome of luxury, and with The Coupons App promo codes, you can experience it at a more affordable price. Take advantage of these incredible offers and indulge in the finest fashion, accessories, beauty products, and home goods Neiman Marcus has to offer. Start saving now and elevate your style with Neiman Marcus!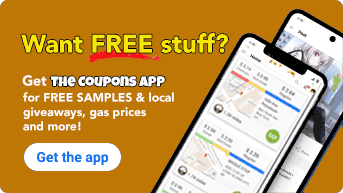 Free tote & beauty items on $150 + free La Mer set on $400 at Neiman Marcus via promo code NOVJEWEL #neimanmarcus