Krispy Kreme: More Than Just Glazed Doughnuts
Krispy Kreme, a beloved brand known for its mouthwatering glazed doughnuts, offers a wide range of delectable treats that will satisfy any sweet tooth. What started as a small doughnut shop in North Carolina in 1937 has since become an international sensation, capturing the hearts (and taste buds) of doughnut enthusiasts around the world.
Fun Fact: Did you know that Krispy Kreme doughnuts are made from a special yeast-raised dough recipe that results in their perfectly light and fluffy texture? It's no wonder these doughnuts often melt in your mouth!
Popular Krispy Kreme Delights
Original Glazed Doughnuts
When you think of Krispy Kreme, the iconic Original Glazed Doughnuts likely come to mind. These golden rings of goodness are the epitome of melt-in-your-mouth perfection. The light, sugary glaze adds just the right amount of sweetness to complement the fluffy dough. Whether enjoyed fresh out of the oven or later in the day, these doughnuts are a must-try for any Krispy Kreme lover.
Filled Doughnuts
Krispy Kreme takes their doughnuts to the next level with an array of scrumptious filled options. From the rich and chocolaty Triple Chocolate Doughnut to the fruity and refreshing Strawberry Kreme Doughnut, these filled delights are sure to satisfy your cravings. Each bite bursts with flavor, making them an irresistible treat.
Coffee and Beverages
Pair your favorite doughnut with a cup of Krispy Kreme's freshly brewed coffee for the perfect morning pick-me-up. Their signature coffee is smooth, robust, and expertly crafted to complement the sweetness of their doughnuts. If coffee isn't your cup of tea (or coffee), Krispy Kreme offers a variety of other beverages like iced coffee, iced lattes, and milkshakes to quench your thirst.
Current Krispy Kreme Deal
For a limited time, Krispy Kreme is offering a fantastic deal exclusively through The Coupons App. The first 500 customers can enjoy a free dozen glazed doughnuts today! Yes, you read that right – a free dozen! This incredible offer is perfect for sharing with friends, family, or co-workers, or simply indulging in your favorite Krispy Kreme treats all by yourself. Don't miss out on this sweet opportunity to satisfy your cravings without spending a dime!
If you're looking for more savings on Krispy Kreme doughnuts and other delicious treats, be sure to check out The Coupons App. They regularly update their online shopping promo codes, so you can enjoy your favorite Krispy Kreme delights at a great price. Simply head to their website or download their app to access these exclusive deals and coupons.
Remember, the Krispy Kreme deal mentioned above is located further down the page, so be sure to keep scrolling to find it. Why wait? Treat yourself to a dozen of Krispy Kreme's irresistible glazed doughnuts or explore their other amazing flavors. Indulge in the sweet satisfaction only Krispy Kreme can provide!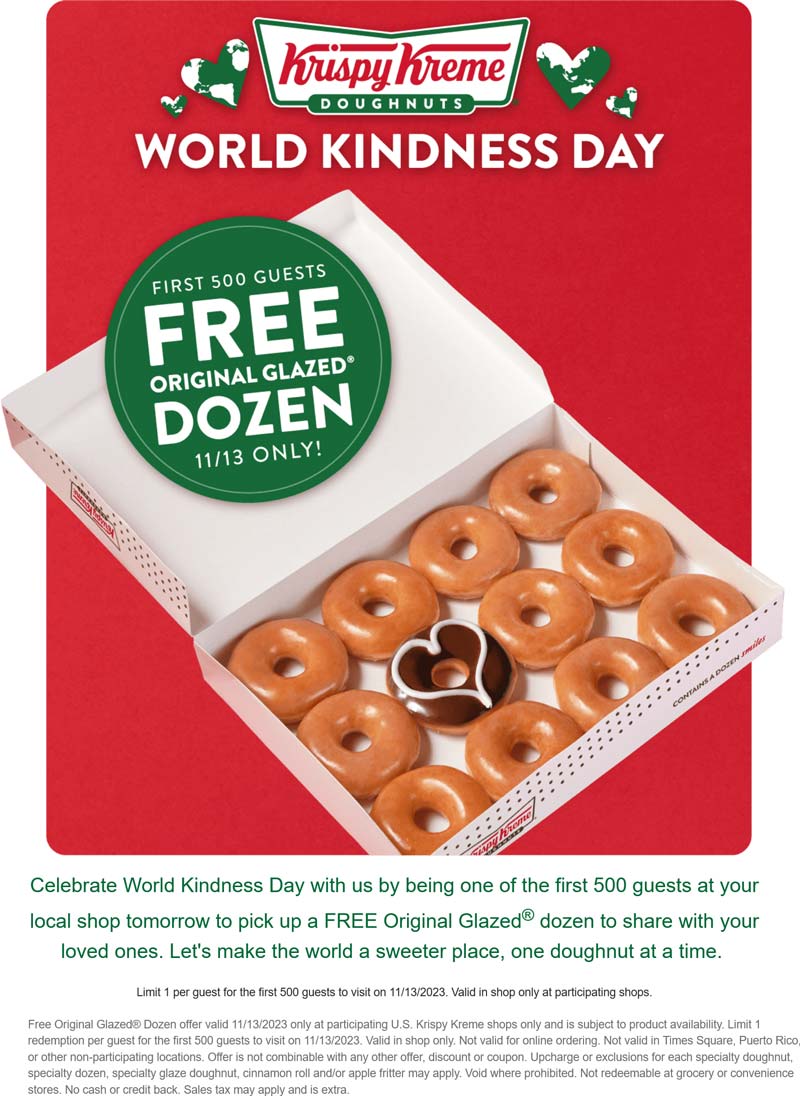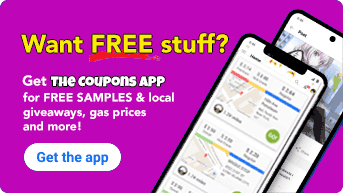 First 500 enjoy a free dozen glazed doughnuts today at Krispy Kreme #krispykreme