Save Money and Enjoy Delicious Mexican Cuisine at Chevys Fresh Mex
Chevys Fresh Mex is a popular restaurant chain that specializes in serving mouthwatering Mexican dishes in a vibrant and festive atmosphere. With a focus on authentic flavors and high-quality ingredients, Chevys offers a menu that appeals to both traditional Mexican food enthusiasts and those seeking a unique twist on classic dishes.
Did you know that Chevys Fresh Mex was originally founded in 1986 by Warren Simmons, a restaurateur known for his innovative approach to Mexican cuisine? Since then, the brand has grown to become a beloved destination for food lovers across the United States.
When you visit Chevys, you can expect to find an array of delicious dishes that are sure to satisfy your cravings. From sizzling fajitas and mouthwatering enchiladas to savory tacos and flavorful burritos, their menu has something for everyone. And let's not forget their famous bottomless chips and salsa, which are the perfect accompaniment to any meal.
One of the crowd favorites at Chevys Fresh Mex is their signature fajitas. Picture tender strips of grilled chicken or steak, served on a sizzling hot skillet with a colorful medley of bell peppers and onions. The aroma alone will make your mouth water, and the taste will not disappoint.
If you're in the mood for something cheesy and indulgent, their enchiladas are a must-try. Stuffed with a flavorful filling and smothered in a rich sauce, these enchiladas are pure comfort food. Pair them with a side of Mexican rice and refried beans, and you've got yourself a truly satisfying meal.
Another standout item on the menu is their selection of tacos. Whether you prefer soft flour tortillas or crunchy corn shells, Chevys offers a variety of fillings, from classic grilled chicken or steak to crispy shrimp or fish. Top them off with your favorite toppings and enjoy the perfect combination of flavors and textures.
Now, let's talk about the amazing deal that Chevys Fresh Mex is offering exclusively to The Coupons App users. Active and retired military personnel can enjoy a free 2-item combo meal until Saturday. This is a fantastic opportunity to savor the delicious flavors of Chevys Fresh Mex while also showing appreciation for our service men and women.
If you're not in the military, don't worry! Chevys often releases exclusive online shopping promo codes through The Coupons App to help you save money on your next visit. Simply browse through the app, locate the coupon for Chevys Fresh Mex, and enjoy great discounts on your favorite dishes.
Make sure to check The Coupons App regularly for the latest deals and discounts available at Chevys Fresh Mex and other popular brands. Saving money has never been easier! So why wait? Treat yourself to a delicious Mexican feast at Chevys Fresh Mex today.
Visit Chevys Fresh Mex to discover their menu and find a location near you.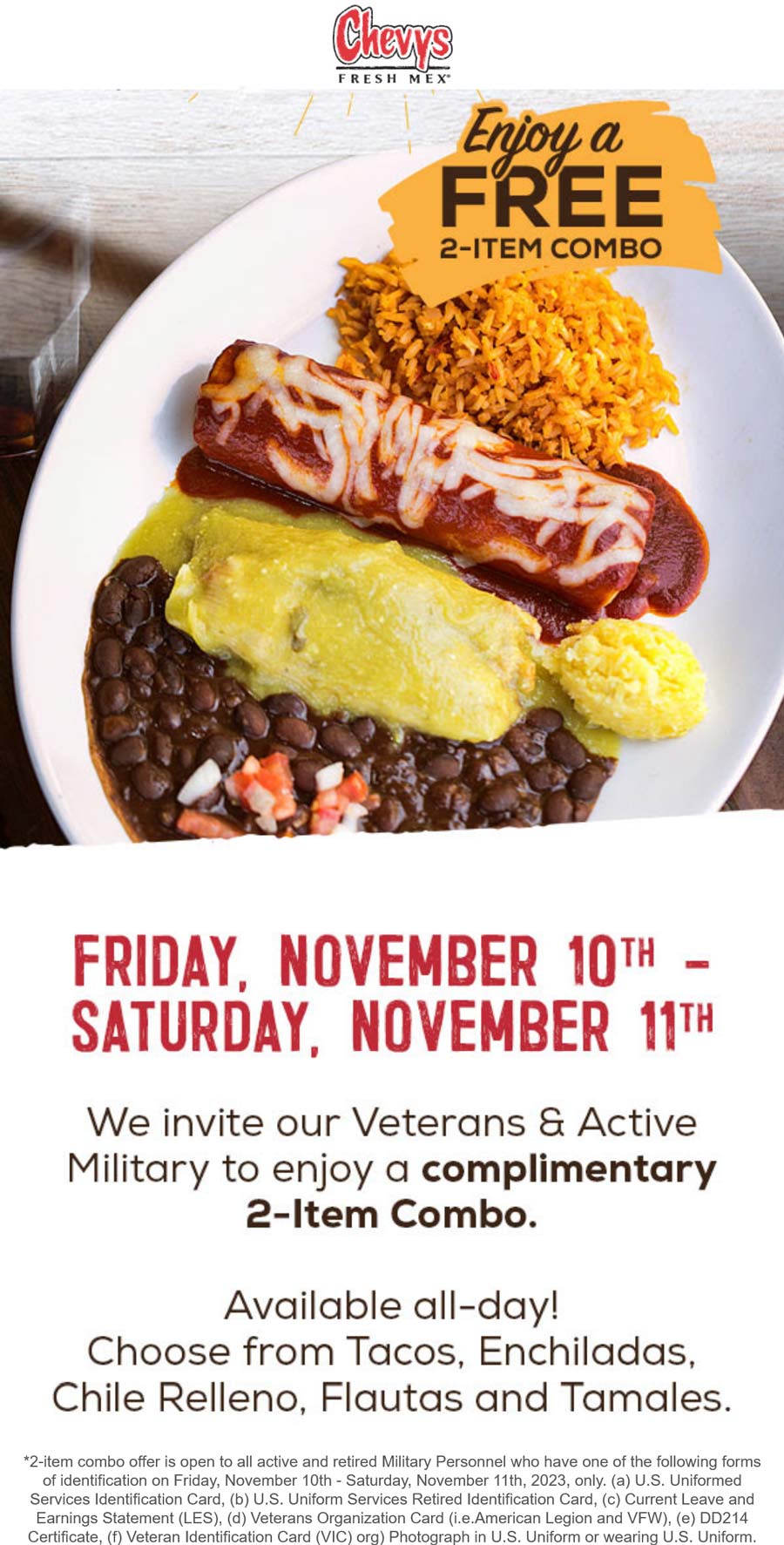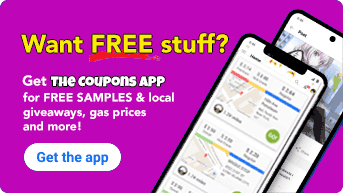 Active & retired military enjoy a free 2-item combo meal thru Saturday at Chevys Fresh Mex #chevys