Get Ready to Save Big at Ann Taylor!
Welcome to the world of Ann Taylor, a brand known for its chic and stylish clothing for women. Whether you're heading to the office, hitting the town with friends, or attending a special event, Ann Taylor has got you covered with their wide range of fashionable attire. But did you know that they also offer incredible savings? That's right, and I'm here to show you how you can make the most of your shopping experience at Ann Taylor while keeping your wallet happy!
Discover Your Perfect Style
Let's dive into the world of Ann Taylor and explore some of the incredible products they have to offer. From sophisticated blouses and tailored pants to trendy dresses and statement accessories, Ann Taylor has everything you need to elevate your wardrobe.
Looking to make a lasting impression at the office? Check out Ann Taylor's collection of professional attire, including sleek blazers and polished pencil skirts. Unleash your inner fashionista with their selection of stylish tops and bottoms that can effortlessly transition from work to happy hour. And when the weekend rolls around, why not treat yourself to a gorgeous dress that will make heads turn?
But it's not just about the clothes, my savvy shopper. Ann Taylor also offers a fantastic selection of shoes, handbags, and jewelry to complete your look. From classic pumps to on-trend statement pieces, Ann Taylor has all the accessories you need to add that perfect finishing touch to any outfit.
The Best Deals Await You
Now, let's get down to business. I know you're itching to find out about the latest deal at Ann Taylor, and trust me, it's a good one. Right now, you can enjoy a whopping 50% off everything at Ann Taylor!
That's right, my thrifty friend, 50% off! This amazing offer applies to all the fabulous items in-store and online. You can update your wardrobe with all those chic essentials you've been eyeing while saving big. Just imagine all the money you'll be able to save and reinvest in even more stylish finds or that dream vacation you've been planning!
To take advantage of this incredible offer, simply use the promo code FRIDAY when shopping online. It's as easy as that! But remember, this deal won't last forever, so don't wait too long to snag those must-have pieces.
Get the Inside Scoop with The Coupons App®
Now that you've discovered the fabulous world of Ann Taylor and the incredible savings to be had, let me introduce you to The Coupons App®. This nifty app is your ultimate secret weapon when it comes to finding the best deals and discounts at your favorite stores, including Ann Taylor. With a few taps on your phone, you'll have access to a treasure trove of coupons, promo codes, and secret sales.
Picture this: you're standing in line at Ann Taylor, ready to make your purchase, and you whip out The Coupons App®. You quickly search for Ann Taylor coupons, and voila! You find an exclusive offer for an additional 20% off your entire purchase. That's right, more savings on top of the already amazing deal! With The Coupons App® in your pocket, you'll never have to pay full price again.
But wait, there's more! The Coupons App® not only helps you find incredible deals, but it also provides user reviews and ratings, so you can make informed decisions before making your purchase. It's like having your very own personal shopping assistant, right at your fingertips.
So why wait? Take the plunge and download The Coupons App® today. It's time to unlock a world of savings and elevate your shopping experience to a whole new level.
Experience Fashion and Savings at Ann Taylor
Ann Taylor is more than just a clothing store. It's a destination for the modern, fashion-forward woman who wants to look and feel her best. With their impeccable style, quality craftsmanship, and unbeatable deals, Ann Taylor has become a go-to brand for fashion lovers everywhere.
So, whether you're in search of the perfect "power suit" for that big presentation or a show-stopping dress for a special occasion, you can trust that Ann Taylor will deliver. And with The Coupons App® in your arsenal, you can be confident that you're getting the best possible price on your favorite Ann Taylor pieces.
Now, go ahead and treat yourself to some retail therapy that won't break the bank! Click here to visit Ann Taylor's website and start saving today. Happy shopping!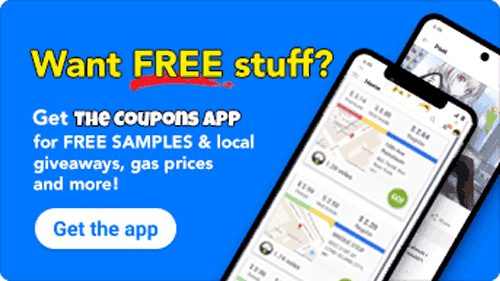 50% off everything at Ann Taylor, or online via promo code FRIDAY #anntaylor