Welcome to Sonic Drive-In!
Did you know that Sonic Drive-In has been satisfying cravings with their mouthwatering menu for decades? It's a classic American drive-in restaurant with a twist of fun and flavors!
Picture this – a sunny afternoon, driving with friends or family, and suddenly, the glorious sight of Sonic Drive-In appears before your eyes. The excitement builds as you pull up to the iconic drive-in stalls and prepare yourself for a feast of deliciousness!
Irresistible Food Galore
Sonic Drive-In is famous for its diverse menu, offering everything from juicy burgers to crispy chicken tenders and refreshing slushes. Craving a classic? Their Sonic Cheeseburger will satisfy your taste buds with its juicy patty, melted cheese, and all the fixings. Looking for a spicy kick? Try their Spicy Chicken Sandwich, a fiery delight that will leave you craving for more!
Sonic's Fan Favorites
While Sonic Drive-In is beloved for their entire menu, there are a few items that have gained legendary status among their fans:
Their famous hot dogs are a must-try! Whether you like them classic or loaded with toppings, Sonic's hot dogs are a burst of flavor in every bite.
Don't miss out on their totally awesome tots and cheesy mozzarella sticks! Crispy outside, fluffy inside, and perfectly complimented by gooey cheese, these are addictive snacks you won't want to share.
For the sweet tooth in you, Sonic's hand-mixed shakes and blasts are pure bliss. With flavors like Oreo, Chocolate Chip Cookie Dough, and Strawberry Cheesecake, you'll want to save room for dessert!
And now, for a limited time offer that will make your heart flutter and your wallet happy! Sonic Drive-In is serving up a deal that's too good to resist: 50-cent corn dogs today! That's right, you can sink your teeth into these mouthwatering corn dogs for just 50 cents each! It's a perfect excuse to indulge in an iconic Sonic treat without breaking the bank.
Unleash Your Inner Coupon Ninja
Now, here's the cherry on top: you can save even more with The Coupons App®! It's like having a money-saving guru in your pocket, whispering sweet saving secrets directly into your ear. With The Coupons App®, you'll have access to thousands of deals and discounts, including exclusive offers from Sonic Drive-In.
Imagine strolling up to Sonic Drive-In, armed with your digital coupons from The Coupons App®. You confidently place your order, knowing you're about to enjoy a delicious meal while saving some serious dough. It's a win-win situation!
So, what are you waiting for? Don't miss out on this incredible offer and the chance to satisfy your cravings at Sonic Drive-In. Remember, the coupon for 50-cent corn dogs is a coupon that expires on today. Time is running out, so head to your nearest Sonic Drive-In and take advantage of this fantastic deal before it's gone!
Oh, and did we mention that Sonic Drive-In offers convenient drive-thru and curbside pickup options? So, you can enjoy their delicious food wherever you feel most comfortable.
Go on, grab your friends, family, or even your four-legged companions and make it a fun outing to Sonic Drive-In. Don't forget to install The Coupons App® for more amazing deals and join the savings revolution! Your taste buds and your wallet will thank you.
// Open Coupon App brand homepage in a new window
const link = document.createElement('a');
link.href = 'https://www.coupons.com/coupon-codes/sonicdrivein.com/';
link.target = '_blank';
link.rel = 'noopener noreferrer';
link.textContent = 'Click here to explore Sonic Drive-In deals on The Coupons App®!';
document.body.appendChild(document.createElement('br'));
document.body.appendChild(link);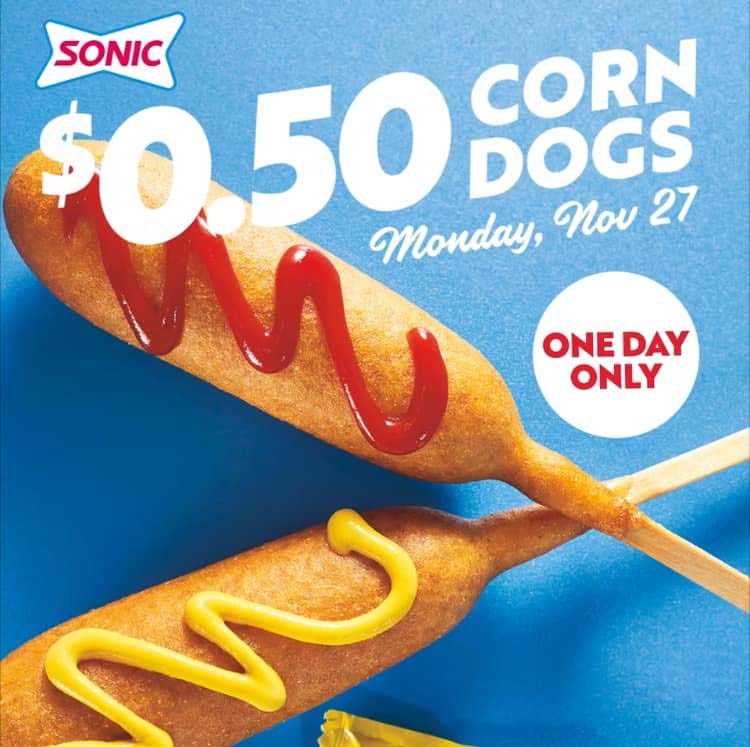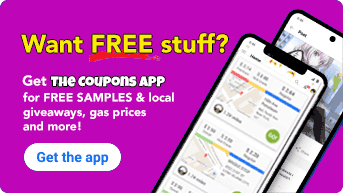 .50 cent corn dogs Monday at Sonic Drive-In restaurants #sonicdrivein