Welcome to Bergdorf Goodman!
If you're a fashion-forward individual looking for luxury and style, then you're in the right place. Bergdorf Goodman is a legendary luxury goods department store located in New York City. With its rich history dating back to 1899, this iconic store has been synonymous with high-end fashion and sophisticated shopping experiences for over a century.
Did you know that Bergdorf Goodman was one of the first department stores to offer women's ready-to-wear fashion? That's right! They played a pivotal role in shaping the fashion landscape by introducing designer collections to the American market. Today, Bergdorf Goodman continues to be at the forefront of the fashion industry, offering a curated selection of the finest designer apparel, accessories, beauty products, and home decor.
Popular Items at Bergdorf Goodman
Let's dive into some of the popular items and categories that make Bergdorf Goodman a must-visit destination for fashion enthusiasts:
1. Designer Clothing
Bergdorf Goodman is renowned for its extensive collection of designer clothing. From iconic brands like Gucci, Prada, and Chanel to emerging designers, you'll find the latest trends and timeless classics that will elevate your wardrobe to new heights.
2. Luxury Accessories
No outfit is complete without the right accessories. Bergdorf Goodman offers a stunning array of handbags, shoes, jewelry, and other accessories that will add a touch of elegance to any ensemble. Whether you're looking for a statement piece or a subtle accent, you'll find it here.
3. Beauty Products
Pamper yourself with the finest beauty products at Bergdorf Goodman. Discover luxurious skincare, makeup, and fragrance brands that will enhance your natural beauty. From high-end skincare lines to exclusive makeup collaborations, you'll find everything you need to create a flawless look.
4. Home Decor
Bergdorf Goodman isn't just a haven for fashion lovers. They also offer a wide range of home decor items that will transform your space into a sanctuary of style. From exquisite furniture to decorative accessories, you'll find unique pieces that reflect your personal taste and elevate your living environment.
Now, let's talk about the exciting deal that's currently available at Bergdorf Goodman. Use the promo code BGGIFT during checkout to receive a complimentary gift card worth anywhere from $50 to $1500 when you spend $250 or more. This incredible offer allows you to treat yourself to a little something extra while indulging in the best of luxury fashion.
This coupon is located further down the page! Keep reading for more exclusive promo codes!
But wait, there's more! The Coupons App has other exclusive online shopping promo codes for Bergdorf Goodman that you won't find anywhere else. These codes are your ticket to even more savings and discounts on your favorite high-end brands.
At The Coupons App, we're passionate about helping you save money without compromising on quality or style. We strive to provide you with the best deals and promo codes to make your shopping experience even more enjoyable. So, why pay full price when you can unlock incredible savings with promo codes?
Remember, the coupon mentioned earlier is waiting for you further down this page, so keep scrolling to get your hands on those amazing savings. Visit Bergdorf Goodman today and embrace the world of luxury fashion at a fraction of the price!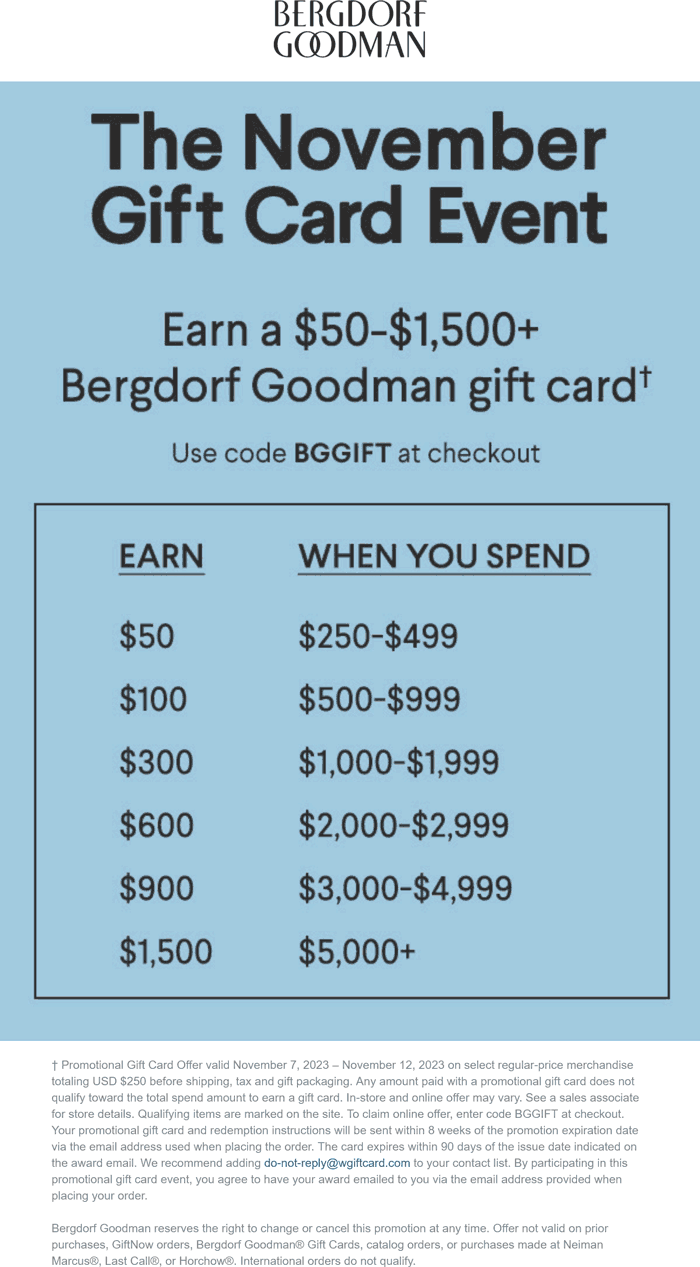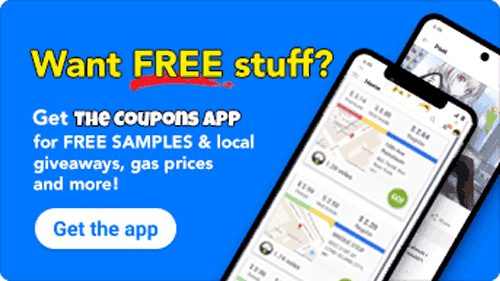 $50-$1500 card on $250+ spent at Bergdorf Goodman via promo code BGGIFT #bergdorfgoodman