Welcome to PINK!
PINK, a well-known and beloved brand, specializes in offering trendy and comfortable apparel and accessories for women. Did you know that PINK is actually a sub-brand of Victoria's Secret? It's true!
At PINK, you'll find an incredible selection of stylish clothing, lingerie, loungewear, beauty products, and more. They have something for everyone, whether you're looking for cute bralettes, cozy sweatshirts, or irresistible fragrances.
Let's explore some of the absolute favorites from PINK that people can't get enough of:
1. PINK Bras
PINK offers a wide range of bras that are not only comfortable but also stylish. From push-up bras to sports bras, they have the perfect fit for every occasion. Don't miss out on their bra collection to find your new favorite!
2. PINK Sweatpants
If you're all about comfort, PINK sweatpants are a must-have. They are cozy, stylish, and perfect for lounging around or running errands. Check out their sweatpants selection and prepare to fall in love!
3. PINK Fragrances
PINK offers a variety of delightful fragrances that will leave you feeling fresh and empowered. From fruity and floral scents to warm and sensual notes, there's a fragrance for every mood. Explore their fragrance collection and find your signature scent.
Now, let's get to the good stuff – the coupon you've been waiting for!
40% off everything + free tote & blanket on $150 at PINK
PINK is currently running an amazing deal where you can enjoy a whopping 40% off on everything! Yes, you read that right – everything! Plus, when you spend $150 or more, you'll get a free tote bag and blanket. Just use the promo code BFPINKDUO at checkout to avail this incredible offer. Hurry up and start shopping!
Imagine the joy of updating your wardrobe with trendy PINK pieces while saving big. With 40% off, your favorite bras, sweatpants, fragrances, and more become even more affordable.
Show off your style with confidence and make everyone wonder how you managed to look so fabulous without breaking the bank!
Remember, this coupon is exclusively available through The Coupons App®, the ultimate destination for saving money. If you haven't installed it yet, what are you waiting for? Get ready to unlock a world of incredible deals and discounts at your favorite stores.
So, why wait? Install The Coupons App® now and start saving money on PINK and many other brands. It's time to treat yourself without feeling guilty about spending too much!
Disclaimer: This offer is valid for a limited time only. Please check the PINK website for any additional terms and conditions.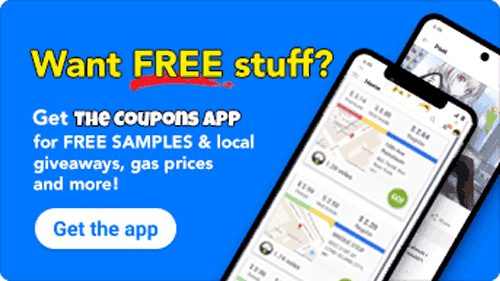 40% off everything + free tote & blanket on $150 at PINK via promo code BFPINKDUO #pink