Welcome to Michaels: Your Creative Haven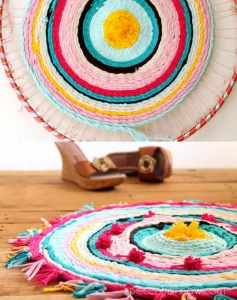 Michaels, the beloved arts and crafts store, is not just a retailer; it's a creative haven for enthusiasts of all ages. Nestled in the hearts of those who love DIY projects, Michaels has been a go-to destination for craft supplies, home décor, and more.
Did you know that Michaels was founded in 1973 by Michael J. Dupey in Dallas, Texas? From its humble beginnings, it has grown into a nationwide chain, capturing the imaginations of artists, crafters, and hobbyists alike.
Discover Michaels' Unique Offerings
Michaels is not just a store; it's a treasure trove for those seeking inspiration. Whether you're into scrapbooking, painting, or knitting, Michaels has everything you need to bring your creative vision to life.
From high-quality art supplies to trendy home décor items, Michaels caters to a diverse range of interests. You'll find aisles filled with vibrant fabrics, beads, canvases, and more, sparking your creativity at every turn.
Top Picks for Your Michaels Shopping Spree
Here are some must-see items that make Michaels a favorite among DIY enthusiasts:
Art Supplies: Unleash your artistic flair with a vast selection of paints, brushes, and sketchbooks.
Crafts and Hobbies: Dive into a world of creativity with craft kits, model sets, and more.
Home Décor: Transform your living space with Michaels' trendy and affordable décor items.
Now, let's talk about savings! Your creative journey just got more exciting with the latest Michaels deal:
Exclusive Offer: 40% Off a Single Item & 20% Off Everything Else!
**Note: The coupon details are located further down the page. Keep reading to uncover the savings!
Michaels is spreading the joy of creativity by offering an exclusive deal: Get a whopping 40% off on a single item and enjoy a delightful 20% off on everything else. Whether you're planning a new art project or sprucing up your home, this offer is your ticket to savings.
But wait, there's more! For online shoppers, simply use promo code USSAVE40 at checkout to unlock these fantastic discounts.
Indulge in the world of creativity, save big, and let your imagination run wild with Michaels!
Ready to explore the aisles of inspiration? Visit Michaels now and let the savings begin!
Looking for more incredible deals? Install The Coupons App today and unlock a world of savings at your fingertips!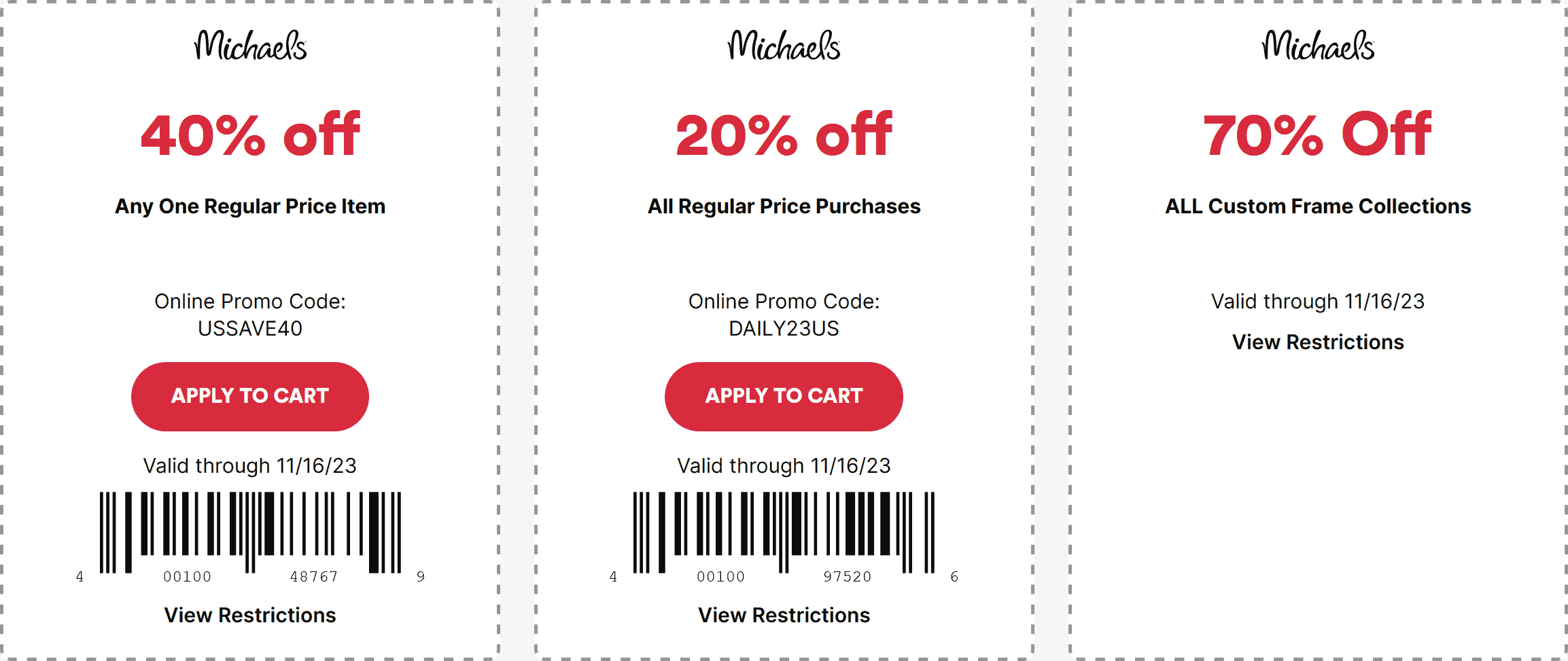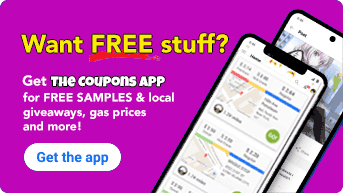 40% off a single item & 20% everything else at Michaels, or online via promo code USSAVE40 #michaels