Discover the World of bebe
Welcome to the glamorous world of bebe, where style and savings come together in perfect harmony! Did you know that bebe, founded in 1976, was initially established as a small boutique in San Francisco? Since then, it has flourished into a leading global fashion brand that empowers women to embrace their individuality and express themselves through their unique sense of style.
Unleash Your Inner Fashionista
At bebe, you'll find an incredible selection of chic and trendy clothing, accessories, and more. Whether you're looking for a show-stopping dress for a special occasion, comfortable yet fashionable activewear, or stylish workwear that exudes confidence, bebe has got you covered.
Imagine strutting your stuff in a gorgeous bebe jumpsuit that effortlessly defines elegance and sophistication. Picture yourself turning heads in a stunning bebe bodycon dress that hugs your curves in all the right places. With bebe, you can unleash your inner fashionista and make a statement wherever you go!
bebe: A Step Above the Rest
With so many fashion brands out there, you might be wondering what sets bebe apart from the competition. Well, let's just say that bebe knows how to keep things fresh, fabulous, and oh-so-flirty! Their attention to detail, quality craftsmanship, and dedication to providing exceptional customer service truly make them a step above the rest.
While other brands may offer trendy items, bebe takes it to a whole new level by infusing each piece with their signature flair. From unique prints and patterns to delicate embellishments and unexpected details, bebe garments are designed to make you feel like a fashion icon.
Must-Have Picks from bebe
Now that we've piqued your interest, let's dive into some of the must-have picks from bebe that will leave you wanting more:
These are just a few examples of the fabulous items you can find at bebe. Trust us, once you start exploring their collection, it'll be hard to resist adding everything to your shopping cart!
Save Big with The Coupons App
Now, let's talk about the exciting offer waiting for you at bebe. For a limited time, you can enjoy a fantastic 40% off your online purchase of $150 or more at bebe using the promo code FESTIVE40. This incredible discount allows you to elevate your style while keeping your wallet happy!
That's not all! By downloading The Coupons App, you'll have access to even more exclusive deals and promotions from a wide range of brands, including bebe. Say goodbye to paying full price and hello to savings galore!
So, what are you waiting for? Start shopping at bebe today and let your fashion dreams become a reality. With the unbeatable combination of bebe's stylish offerings and The Coupons App's amazing discounts, you'll be stepping out in style without breaking the bank!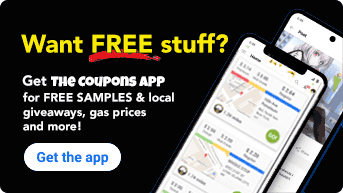 40% off $150 online at bebe via promo code FESTIVE40 #bebe