On The Border: A Fiesta of Flavor and Savings
Did you know that On The Border is home to some of the most mouth-watering Mexican dishes you will ever taste? It's true! This beloved restaurant chain specializes in serving up authentic Tex-Mex cuisine that will have your taste buds dancing in delight.
Whether you're craving sizzling fajitas, cheesy enchiladas, or refreshing margaritas, On The Border has you covered. With a lively atmosphere and a menu full of flavorful options, it's no wonder why On The Border is a go-to spot for anyone looking to satisfy their Mexican food cravings.
Delicious Delights to Tempt Your Tastebuds
One look at On The Border's menu, and you'll find yourself in a food lover's paradise. From their sizzling skillet fajitas, topped with perfectly seasoned chicken, beef, or shrimp, to their creamy queso and freshly made guacamole, every dish is crafted with care and bursting with bold flavors.
If you're in the mood for some Tex-Mex classics, be sure to try their mouthwatering chicken enchiladas. Tender chicken, smothered in savory sauce and melted cheese, all wrapped in a warm tortilla – it's pure perfection. And let's not forget about their famous margaritas. On The Border offers a wide array of margarita flavors, from classic lime to fruity concoctions that will transport you straight to a tropical paradise.
Savings That Will Make Your Wallet Smile
Now, here's something even more exciting. You can enjoy the incredible flavors of On The Border while saving some serious cash. How, you may ask? Well, with The Coupons App®, you have access to a fantastic deal at On The Border right now!
For a limited time, you can indulge in a refreshing grande margarita for only $4. Pair that with their delectable chicken fajitas, which are now available for just $12, and you've got yourself a fiesta of savings! So gather your friends and head over to On The Border to savor these irresistible deals.
But that's not all! The Coupons App® is your go-to source for finding amazing discounts and offers at your favorite stores and restaurants. So why wait? Install the app today and start saving like a pro. With The Coupons App®, you'll never miss out on a great deal again.
Remember, this incredible deal at On The Border is only available for a limited time, so make sure to take advantage of it while you can! Your taste buds and your wallet will thank you. Don't miss out on this delicious opportunity!
Visit On The Border's official website to explore their menu and start planning your next visit!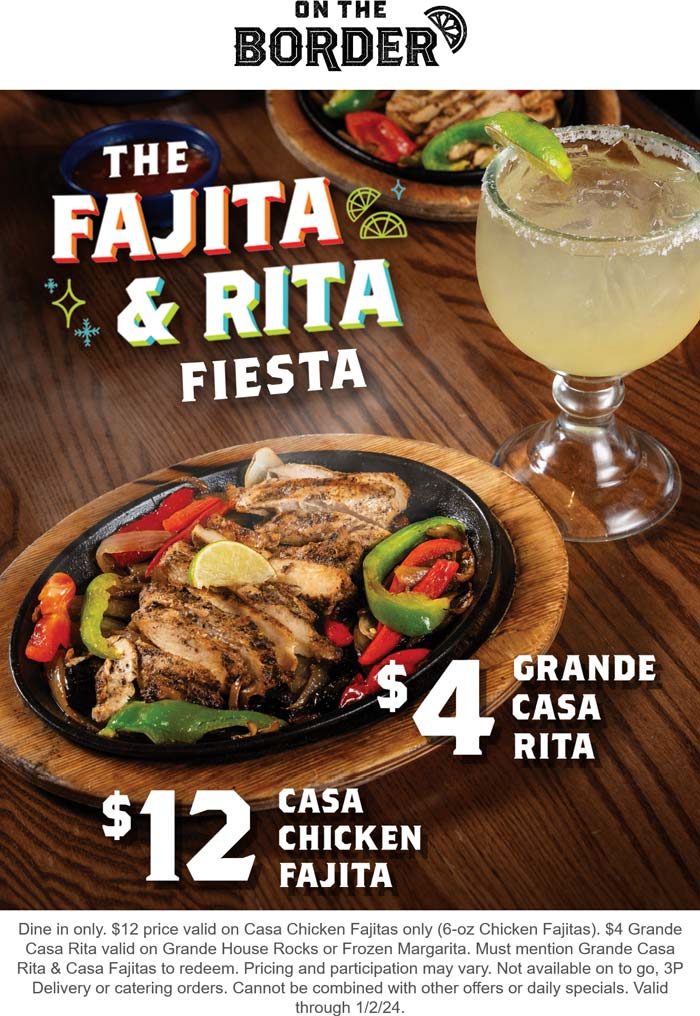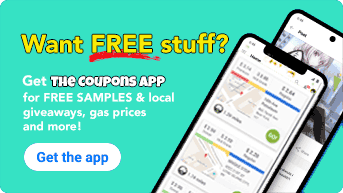 $4 grande margarita & $12 chicken fajitas at On The Border #ontheborder