h1 {
color: #333;
font-size: 36px;
text-align: center;
}
h2 {
color: #666;
font-size: 24px;
}
p {
color: #999;
font-size: 18px;
line-height: 1.4em;
}
a {
color: #0080ff;
text-decoration: none;
}
a:hover {
text-decoration: underline;
}
Welcome to Steve Madden: Where Style Meets Savings!
Hey there, savvy shopper! Looking to up your footwear game without breaking the bank? Well, look no further than Steve Madden! This trendy brand specializes in fashionable and affordable shoes for both men and women.
Did you know that Steve Madden was founded by the man himself, Steve Madden, in 1990? Since then, it has become a global fashion powerhouse known for its cutting-edge styles and high-quality footwear. Whether you're searching for the perfect pair of heels, sneakers, boots, or sandals, Steve Madden has got you covered.
Here are some of the most popular products and categories that Steve Madden offers:
Step into Savings with The Coupons App®!
Now, let's talk about saving money. We've got an exclusive deal just for you! Right now, you can enjoy a whopping 30% off everything online at Steve Madden when you use the promo code FRIDAY! Can you believe it? This is a fantastic opportunity to add some stylish pieces to your wardrobe without breaking the bank.
But wait, there's more! Our coupon experts have also discovered a couple of other online shopping promo codes exclusive to The Coupons App® for Steve Madden. These additional codes, SMSL6B1ZB and SUMM25, can help you save even more on your favorites!
So, what are you waiting for? Take advantage of these amazing deals and unleash your inner fashionista with Steve Madden! Don't miss out on this opportunity to step up your style game while keeping some extra cash in your wallet.
Remember, these deals won't last forever, so be sure to visit Steve Madden's homepage to start shopping now. Trust us, your feet (and your wallet) will thank you!
Install The Coupons App® for More Amazing Discounts!
Ready to unlock a world of incredible savings? Install The Coupons App® today and gain access to thousands of coupons for your favorite brands, including Steve Madden. With our app, you'll never miss out on a great deal again!
Whether you're shopping online or in-store, The Coupons App® has got you covered. Say goodbye to clipping coupons or endlessly searching for promo codes. We've made saving money easy and fun!
Discover exclusive deals, browse local offers, and stay up to date with the latest discounts, all in one convenient app. Plus, with our user-friendly interface and personalized recommendations, you'll always find the best deals tailored just for you.
So, what are you waiting for? Take the first step towards super savings and click here to install The Coupons App® today. Happy shopping!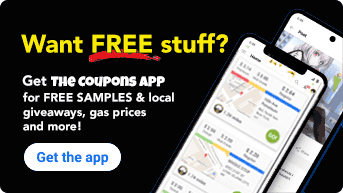 30% off everything online at Steve Madden via promo code FRIDAY #stevemadden