Welcome to Kirklands – Your Home Decor Wonderland!
Are you looking to transform your living space into a stylish and cozy oasis? Look no further than Kirklands, where you'll find everything you need to create a home that's uniquely you!
Did you know that Kirklands is one of the leading home decor retailers in the country? They specialize in offering a wide range of high-quality furniture, stylish accessories, beautiful wall art, and trendy decor items to spruce up any room in your home.
Discover the Charm and Style of Kirklands
Step into any Kirklands store, and you'll be greeted with an enchanting atmosphere filled with the latest home decor trends. From rustic farmhouse to modern minimalism, Kirklands has something for everyone. Whether you're revamping your living room, redecorating your bedroom, or adding a touch of flair to your kitchen, Kirklands has it all.
Are you a fan of warm, cozy vibes? Check out their wide selection of plush throw blankets and soft accent pillows that will instantly make your space feel inviting. Need to brighten up a dull corner? Kirklands offers a variety of eye-catching lamps and stunning wall art to bring life to any room.
And if you're an organization enthusiast, you'll love Kirklands' selection of storage solutions. From stylish baskets to clever wall shelves, they have everything you need to keep your space tidy and clutter-free.
Get Your Favorite Kirklands Products at Unbeatable Prices
Now, we know you're already excited about exploring Kirklands' amazing collection, but we have something even better for you – a 30% off coupon! Yes, you heard it right. By using the promo code CYBER, either in-store or online, you can save big on all your Kirklands purchases.
Imagine snagging that stunning statement mirror you've had your eye on or that cozy area rug you've been dreaming of at a fraction of the original price. With Kirklands' high-quality products and this fantastic discount, you can transform your home without breaking the bank.
Why You'll Love The Coupons App®
Now, let's talk about The Coupons App® – your ultimate money-saving companion. With this app, you can easily discover the best deals, discounts, and coupons from your favorite stores, restaurants, and brands, including Kirklands!
The Coupons App® keeps you up-to-date with the latest promotions and helps you save money wherever you go. Whether you're shopping in-store or online, this app has got your back. It's like having a personal assistant searching for the best deals and coupons just for you.
And the best part? It's absolutely free! So, don't miss out on the opportunity to save big and download The Coupons App® today. Let's make saving money fun and effortless!
Remember, the 30% off coupon expires on December 31st. So, hurry up and visit Kirklands or shop online using promo code CYBER. Get ready to create the home of your dreams without draining your wallet!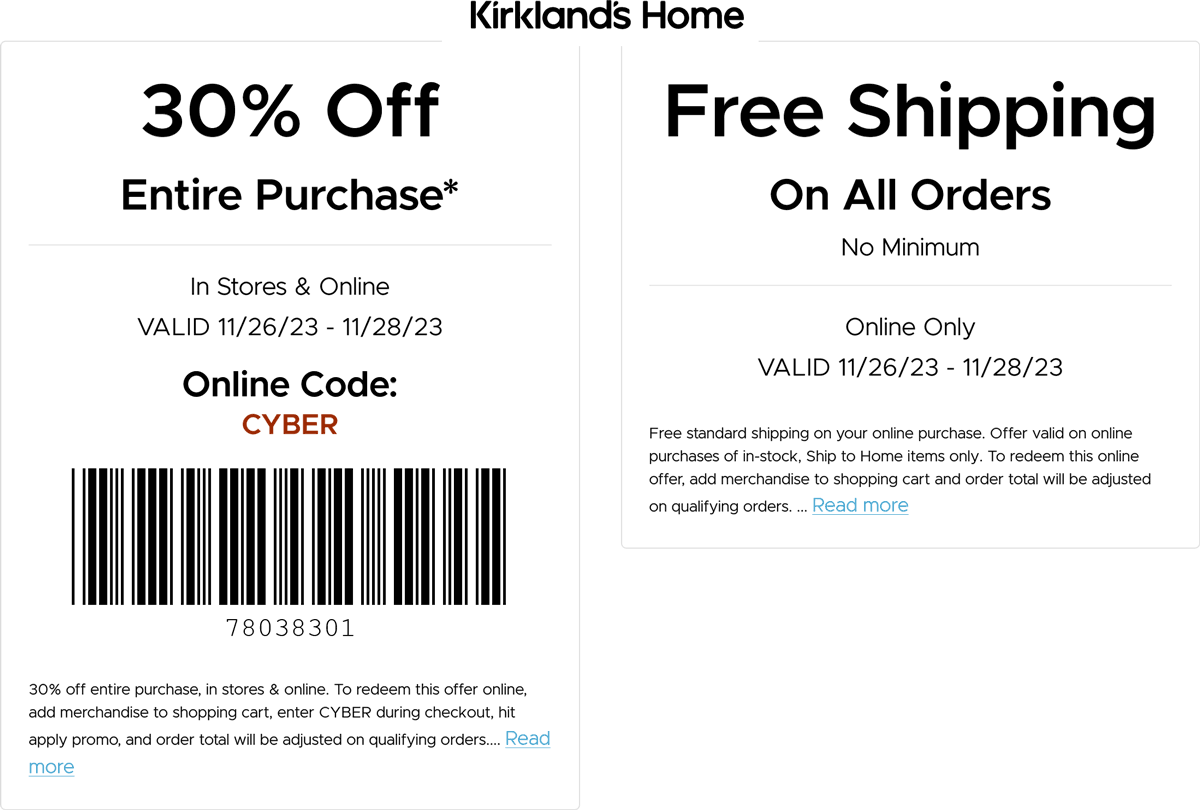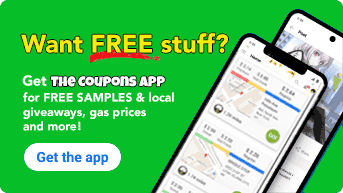 30% off at Kirklands home, or online via promo code CYBER #kirklands