Unleash Your Savings Superpowers at Kirklands!
Hello there, savvy shopper!
Are you a fan of home decor that's stylish, trendy, and budget-friendly? Well, look no further than Kirklands! Known for their vast selection of furniture, accessories, and unique decor items, Kirklands is a haven for those who want to spruce up their living space without breaking the bank.
Did you know that Kirklands has some fascinating history? It all started back in 1966 when Carl Kirkland opened the first Kirklands store in Jackson, Tennessee. Since then, the brand has grown to over 400 locations nationwide, each offering a delightful shopping experience.
Now, let's dive into some of the fantastic products that Kirklands has to offer:
1. Statement Wall Art
Kirklands is a paradise for art lovers! They have a wide range of stunning statement wall art pieces that can completely transform your space. From abstract paintings to intricately designed metal art, there's something for every taste and style.
Browse Kirklands' exquisite wall art collection here.
2. Cozy Throws and Pillows
Snuggling up on the couch has never been cozier! Kirklands offers a variety of plush throws and stylish pillows to add warmth and comfort to your home. Whether you prefer vibrant colors or timeless neutrals, you'll find the perfect additions to your living space.
Check out Kirklands' collection of throws and pillows here.
3. Trendy Furniture
Furnishing your home has never been as fun and affordable as it is at Kirklands! Their collection of trendy furniture pieces includes everything from chic accent chairs to stylish bar carts. You'll be able to create your dream living space without blowing your budget.
Explore Kirklands' trendy furniture selection here.
4. Distinctive Home Accents
It's the little details that make your home truly unique, and Kirklands understands that. They offer an incredible array of distinctive home accents, such as decorative mirrors, candleholders, and charming figurines. These pieces will add personality and character to any room.
Discover Kirklands' distinctive home accents here.
Now, let's get to the exciting part – the deal you've been waiting for!
Get 25% Off at Kirklands!
For a limited time, you can enjoy a whopping 25% off your purchase at Kirklands. It's the perfect opportunity to grab those items you've had your eye on or explore their latest arrivals. Simply use promo code CHEER25 at checkout if you're shopping online.
Hurry, though, because this offer expires on December 7, 2023, at 11:59 PM! You don't want to miss out on these incredible savings.
Remember, to access this amazing coupon and many more, be sure to download The Coupons App® and start saving right away! It's like having a personal savings guru right in your pocket, always ready to help you trim down those expenses.
So why wait? Start saving today and unleash your savings superpowers at Kirklands!
Visit Kirklands' website for more amazing deals and to explore their extensive range of home decor and furnishings.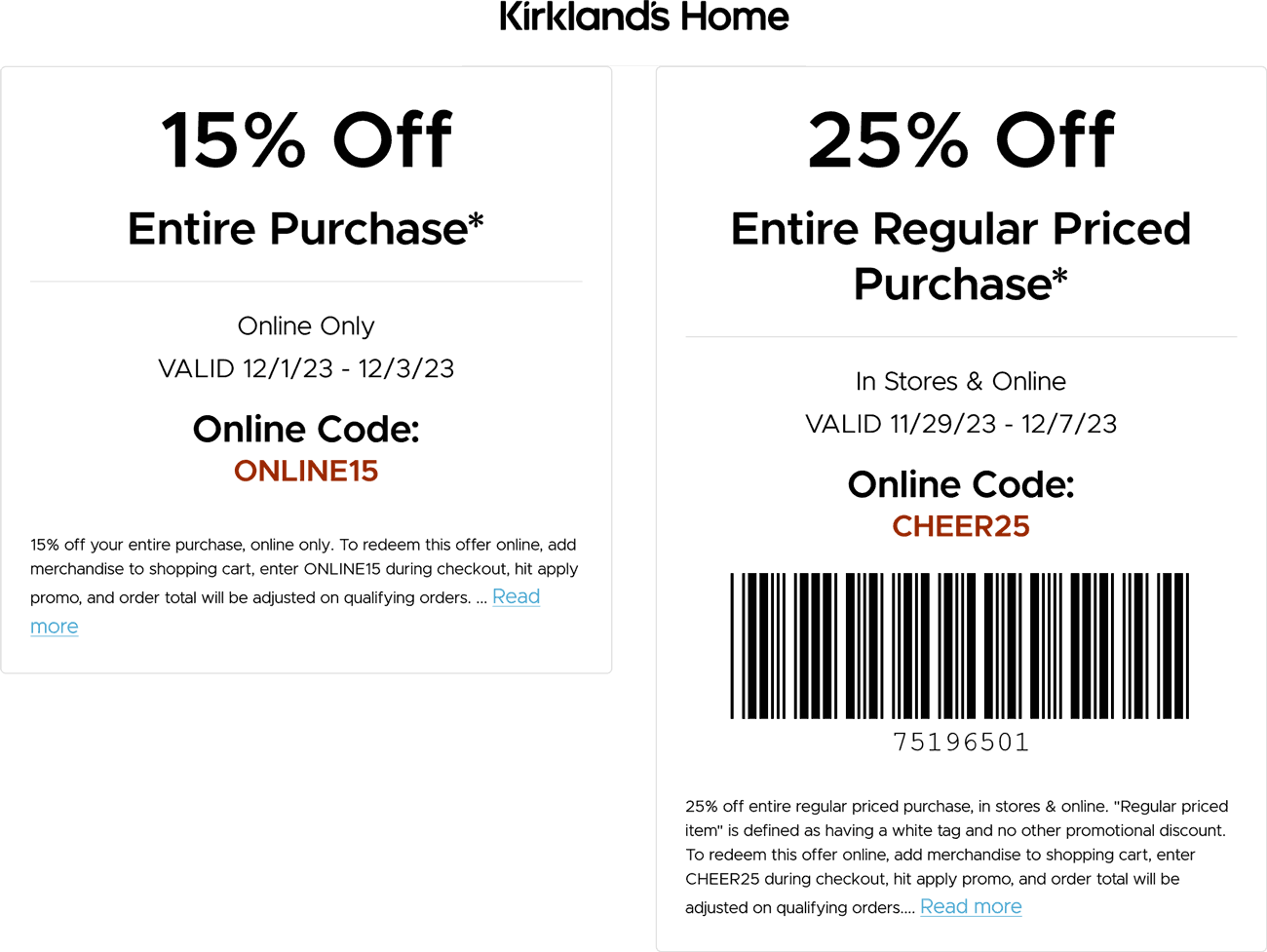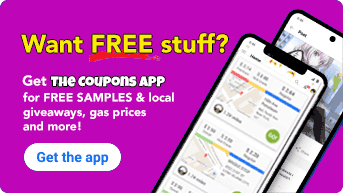 25% off at Kirklands, or online via promo code CHEER25 #kirklands