Welcome to Hollister – Where Style Meets Savings!
Hollister, the iconic clothing brand that has taken the fashion world by storm, is your go-to destination for trendy and affordable apparel. With its laid-back California vibes and stylish designs, Hollister offers a wide range of clothing for both guys and girls.
Discover the Hollister Experience
Did you know that Hollister takes its inspiration from the beautiful sandy beaches of Southern California? Every piece of clothing is crafted to reflect the carefree and relaxed surf culture. From comfy jeans and cozy hoodies to stylish dresses and swimwear, Hollister has it all.
Imagine heading out on a sunny day, rocking a pair of Hollister jeans that fit like a dream and a super soft Hollister graphic tee that catches everyone's attention. You'll feel incredibly confident and effortlessly cool.
Girls, get ready to flaunt your style with Hollister's fabulous collection of dresses and rompers. Whether it's a casual day out or a special occasion, Hollister's chic designs will make heads turn.
Guys, Hollister offers a wide range of button-down shirts, shorts, and swimwear to help you achieve that perfect beachy look. And let's not forget about the comfy and stylish Hollister hoodies that will keep you warm on colder days.
Popular Picks at Hollister
When it comes to popular items, Hollister is known for its super comfortable jeans that fit like a glove. From skinny jeans to bootcut and everything in between, you're sure to find a pair that flatters your body type.
For girls, Hollister's floral dresses and rompers have become a favorite among fashionistas. The vibrant prints and flattering silhouettes will make you feel like a walking work of art.
Guys absolutely love the graphic tees and casual button-down shirts offered by Hollister. With trendy designs and high-quality fabrics, these shirts are perfect for any occasion.
Save Big with The Coupons App®
Now, let's talk about the real deal – saving money! With The Coupons App®, you can take advantage of the fantastic offer at Hollister. Get ready to save 25-40% off when you purchase two or more items.
This exclusive deal is available both in-store and online, so you can shop from the comfort of your home or head to a Hollister store near you. Don't miss out on this amazing opportunity to upgrade your wardrobe without breaking the bank!
Oh, and did we mention that this coupon is valid until December 4, 2023? So, hurry up and grab your favorite Hollister pieces before this offer expires!
Install The Coupons App® Today!
Ready to start saving even more? Install The Coupons App® on your smartphone today and unlock a world of incredible deals and discounts. Discover amazing coupons for Hollister and many other popular brands.
With The Coupons App®, you'll never miss out on a great deal again. It's like having a money-saving guru in the palm of your hand!
So, what are you waiting for? Get ready to revamp your wardrobe, save big, and unleash your inner fashionista with Hollister and The Coupons App®!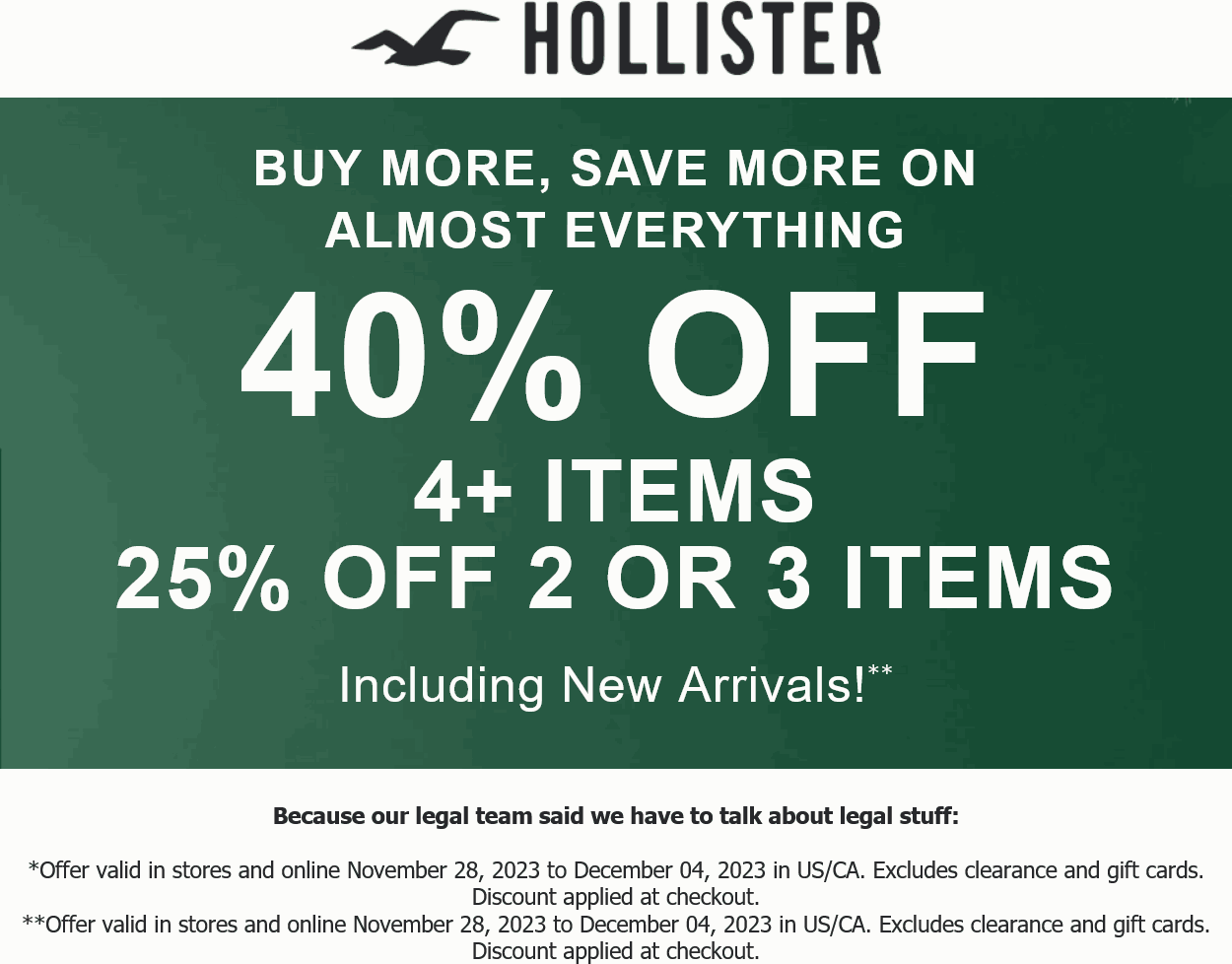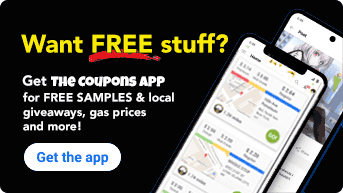 25-40% off 2+ items at Hollister, ditto online #hollister