Rebecca Minkoff – Where Style Meets Savings
Welcome to Rebecca Minkoff, the ultimate destination for fashion-forward individuals who want to make a statement without breaking the bank. Did you know that this iconic brand was founded by a young entrepreneur who started designing her own handbags and quickly gained popularity among celebrities and fashionistas alike?
At Rebecca Minkoff, you'll find a wide range of trendy and chic products that reflect your unique personality and style. From luxurious handbags and shoes to stylish clothing and accessories, they have it all. Whether you're attending a fancy event or simply want to elevate your everyday look, Rebecca Minkoff has something for every occasion.
Are you a shoe lover? Rebecca Minkoff offers a stunning collection of footwear that combines comfort and style. From sleek heels to trendy sneakers, their shoes are designed with attention to detail and impeccable craftsmanship.
If you're in need of a new handbag, don't worry, Rebecca Minkoff has got you covered. Their handbags are known for their modern designs, high-quality materials, and functional features. Choose from a variety of sizes, styles, and colors to find the perfect accessory to complete any outfit.
Looking to refresh your wardrobe? Rebecca Minkoff offers a range of clothing options that are perfect for any fashion-forward individual. From stylish dresses and tops to cozy sweaters and jackets, their pieces are designed to make you feel confident and on-trend.
Don't forget about the accessories! Rebecca Minkoff offers a selection of stylish jewelry, sunglasses, belts, and more to add that finishing touch to your look.
Now, let's talk about the amazing deal available for you today at Rebecca Minkoff. With The Coupons App®, you can save 25-35% off on orders of $200 or more. Just use the promo code GIVING25 at checkout to unlock this incredible discount. So, why wait? Start shopping now and take advantage of these savings!
Hurry, this offer won't last long!
Remember, with The Coupons App®, you can access amazing deals and discounts from your favorite stores and brands, including Rebecca Minkoff, all in one place. Download the app today and start saving!
Visit Rebecca Minkoff's homepage for more information and to explore their extensive collection of fashionable items.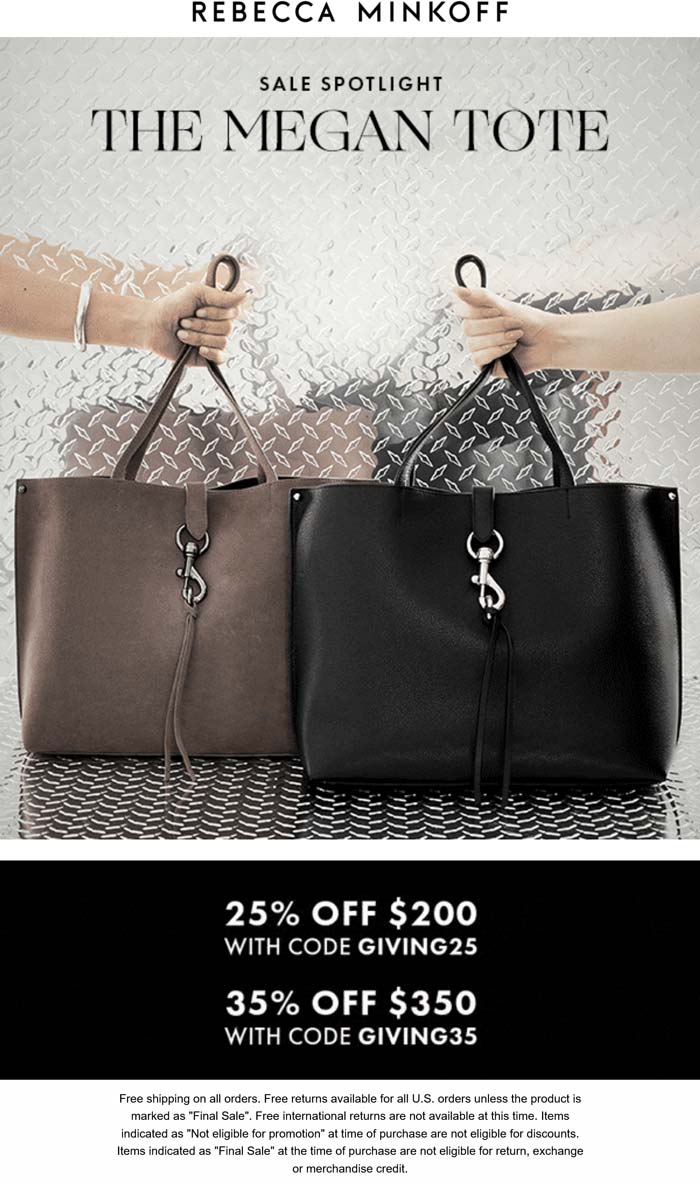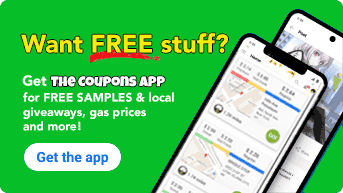 25-35% off $200+ at Rebecca Minkoff via promo code GIVING25 #rebeccaminkoff