Discover the Sweet World of Krispy Kreme
Did you know that Krispy Kreme has been delighting doughnut lovers since 1937? With their melt-in-your-mouth treats and iconic hot glazed doughnuts, Krispy Kreme has become a beloved brand around the world.
At Krispy Kreme, they take their doughnuts seriously. Each one is carefully crafted and made fresh daily, ensuring that every bite is a moment of pure indulgence. Whether you're a fan of their classic glazed doughnuts or prefer something more adventurous like their maple iced glazed doughnut, Krispy Kreme has a perfect treat for every sweet tooth.
One of their most popular offerings is the Original Glazed Doughnut. Its light, fluffy texture and perfectly balanced sweetness make it a customer favorite. Other beloved options include the Chocolate Iced Glazed, the Strawberry Iced Sprinkles, and the Caramel Kreme Crunch.
But Krispy Kreme doesn't stop at just doughnuts. They also offer a delectable selection of other baked goods and beverages. From their rich and creamy milkshakes to their freshly brewed coffee, there's something for everyone at Krispy Kreme.
Save Big on Sweet Treats with The Coupons App
Now, let's talk about the exciting promo code available exclusively on The Coupons App. For a limited time, you can get 24 doughnuts for just $17 at Krispy Kreme! That's a sweet deal you don't want to miss out on.
Imagine having a box filled with an assortment of Krispy Kreme's mouthwatering doughnuts, ready to be enjoyed at any time. Whether you're treating your friends and family or indulging in some guilty pleasure, this offer allows you to stock up on your favorite treats without breaking the bank.
To take advantage of this incredible offer, simply head over to the Krispy Kreme website and enter the promo code provided. You'll be able to select from a variety of flavors and enjoy the unbeatable taste of Krispy Kreme doughnuts without emptying your wallet.
The Coupons App is your go-to destination for the latest discounts, deals, and promo codes from your favorite brands. We strive to bring you exclusive offers that help you save money without compromising on quality.
Grab Your Krispy Kreme Doughnuts Today!
Don't wait too long to grab this fantastic deal on Krispy Kreme doughnuts. Hurry over to their website, click here to visit, and use the promo code to unlock the savings. Stock up on these delectable treats and treat yourself or someone special to a truly unforgettable experience.
Remember, this offer is only available for a limited time, so don't miss out! Visit Krispy Kreme today and satisfy your doughnut cravings while keeping your wallet happy.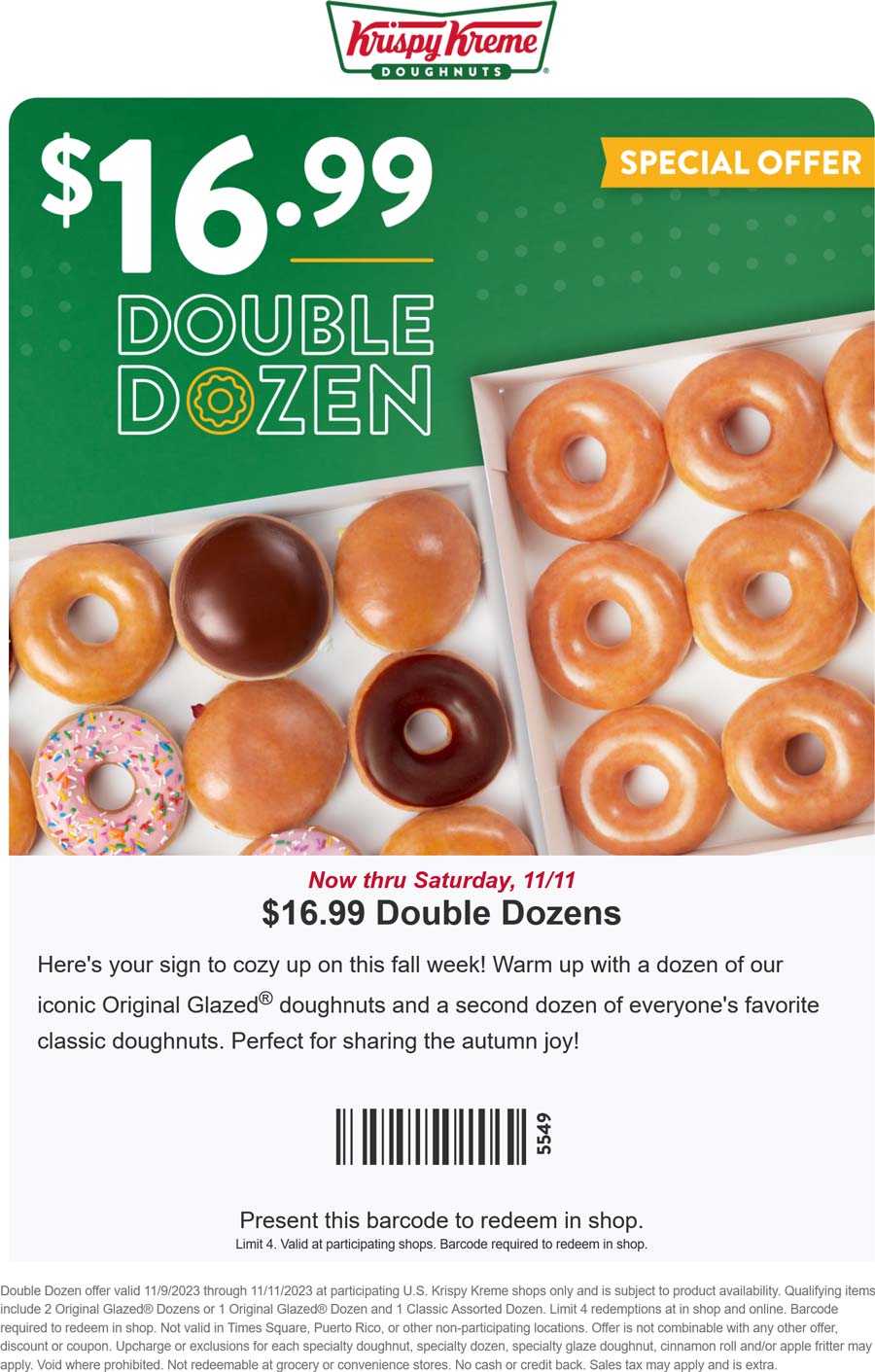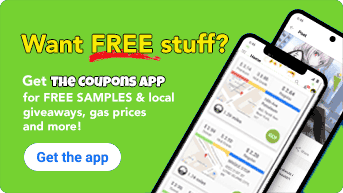 24 doughnuts for $17 at Krispy Kreme #krispykreme