Welcome to The Vitamin Shoppe!
Did you know that The Vitamin Shoppe is not just your average health store? It's a treasure trove of wellness and vitality, offering a wide range of vitamins, minerals, supplements, and so much more! Whether you're an avid fitness enthusiast, a health-conscious individual, or just someone looking to boost their overall well-being, The Vitamin Shoppe has got you covered.
Discover an Array of Amazing Products
From high-quality multivitamin supplements to essential oils and sports nutrition, The Vitamin Shoppe caters to all your health and wellness needs. Their shelves are filled with products that are carefully curated to help you live your best life.
If you're seeking to enhance your immune system, their selection of immune support supplements like Vitamin C, elderberry, and zinc will have you covered. Looking to improve your digestive health? Check out their probiotics and digestive enzymes.
For fitness enthusiasts, they offer an impressive range of protein powders, pre-workout supplements, and amino acids to fuel your workouts. And don't forget to explore their extensive selection of natural beauty and personal care products that will leave you feeling pampered and radiant.
Popular Picks at The Vitamin Shoppe
While The Vitamin Shoppe has an extensive catalog, there are a few standout products that customers can't get enough of:
Vitamins and Supplements – Boost your health with a range of vitamins and minerals that cater to different needs.
Protein Powders – Get your gains on with a variety of high-quality protein powders for muscle recovery and growth.
Natural Beauty and Personal Care – Pamper yourself with natural skincare, haircare, and bath products that nourish both your body and soul.
Save Big with The Coupons App®!
Now, let's talk about saving money! We all love a good deal, don't we? Well, look no further because The Coupons App® is here to help you save even more at The Vitamin Shoppe!
With The Coupons App®, you'll have access to exclusive discounts, promo codes, and the latest deals that The Vitamin Shoppe has to offer. Whether you prefer to shop in-store or online, this app has got your back.
And guess what? We've got a fantastic offer for you right now! Get an incredible 20% off when you shop online at The Vitamin Shoppe using the promo code MORECASH. That's right, you can enjoy all the amazing products The Vitamin Shoppe has to offer while keeping more cash in your wallet.
Imagine stocking up on your favorite supplements, vitamins, and health products while saving money at the same time. It's a win-win situation!
Install The Coupons App® Today!
If you're ready to unlock incredible savings, it's time to install The Coupons App®. Not only will you gain access to amazing deals at The Vitamin Shoppe, but you'll also be able to save on a wide range of other brands and retailers. Trust us, your bank account will thank you!
Click here to install The Coupons App® and start saving today! Your wallet will celebrate, and you'll be able to enjoy all the fantastic products that The Vitamin Shoppe has to offer without breaking the bank.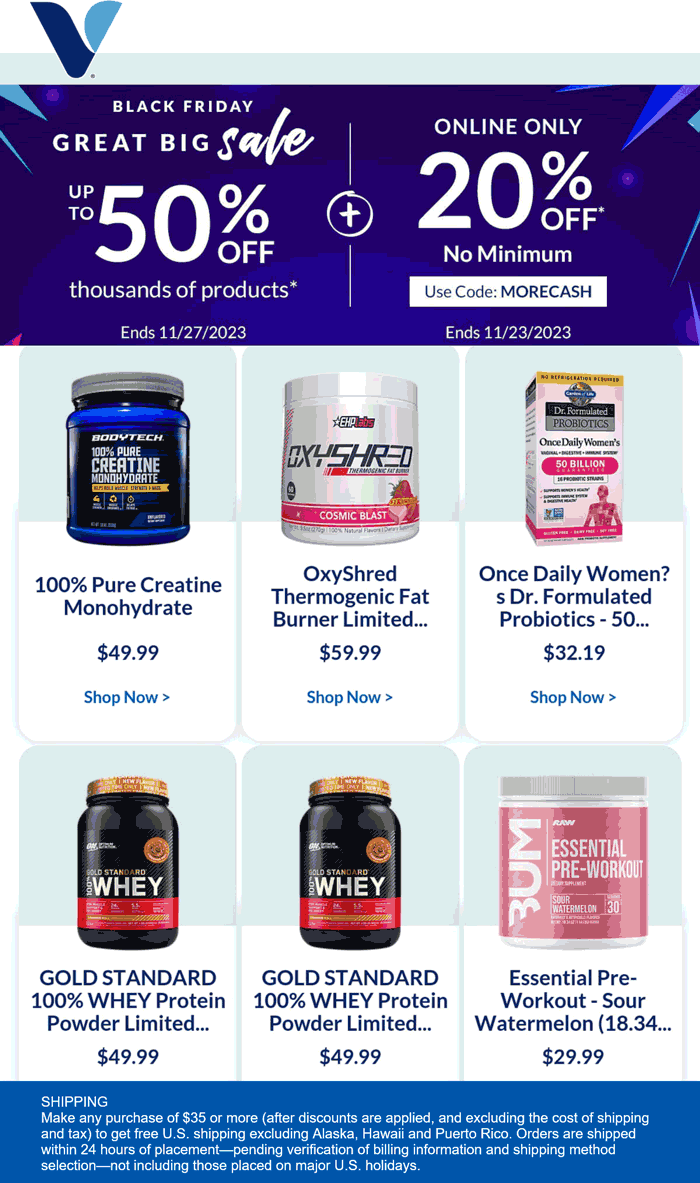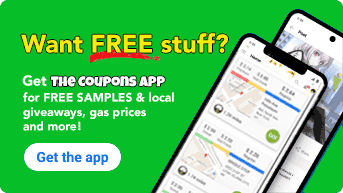 20% off online at The Vitamin Shoppe via promo code MORECASH #thevitaminshoppe