Welcome to True Religion – Where Style Meets Savings!
If you're into fashion and want to look effortlessly cool, then you're in for a treat! True Religion is not your ordinary clothing brand – they specialize in premium denim jeans and stylish apparel that will make you the envy of all your friends.
Did you know that True Religion jeans are renowned for their exceptional fit and attention to detail? Each pair is carefully crafted with quality materials to ensure maximum comfort and style. From their iconic horseshoe logo to their signature stitching, True Religion jeans are a fashion statement in themselves.
At True Religion, you'll find an incredible selection of jeans, tops, jackets, and accessories that cater to both men and women. Whether you're looking for a trendy pair of ripped jeans, a classic denim jacket, or a stylish graphic tee, True Religion has got you covered.
Check out some of their popular items:
1. True Religion Women's Halle Super Skinny Jeans
These super skinny jeans are a wardrobe staple for any fashion-forward woman. They hug your curves in all the right places and can be dressed up or down depending on the occasion.
2. True Religion Men's Rocco Super T Jeans
The Rocco Super T jeans are a must-have for any guy who wants to make a statement. The bold stitching and distressed details add an edgy touch to your outfit.
3. True Religion Women's Horseshoe Logo T-Shirt
Show off your love for True Religion with this classic logo tee. It's comfortable, versatile, and perfect for a casual day out.
4. True Religion Men's Geno Slim Jeans
The Geno Slim jeans offer a sleek and modern fit that's ideal for any occasion. Dress them up with a blazer or keep it casual with a simple tee.
Ready to score some amazing deals at True Religion? We've got something special for you! For a limited time, you can save 20% off your purchase of $150 or more with the promo code BFSAVE20. Don't miss out on this incredible offer to save big on your favorite True Religion items!
Remember, the coupon code is located further down the page – keep reading to find it!
Why Try The Coupons App®?
Not only can you save big at True Religion, but you can unlock amazing deals and discounts at thousands of other stores and restaurants with The Coupons App®. Imagine having access to a treasure trove of savings right at your fingertips – from fashion to dining, travel, and everything in between.
With The Coupons App®, you can easily search for coupons, find nearby deals, create shopping lists, and even get notified of exclusive offers tailored just for you. It's like having a personal shopping assistant that helps you save money everywhere you go!
So, what are you waiting for? Install The Coupons App® today and start saving like a pro!
---
Brief Description of the Deal:
True Religion is currently offering a fantastic deal – get 20% off your purchase of $150 or more. Simply use the promo code BFSAVE20 at checkout to snag this amazing discount. It's the perfect opportunity to stock up on your favorite True Religion items while keeping some extra cash in your wallet. Don't miss out!
---
More about the Deal:
If you've been eyeing that pair of True Religion jeans or that stylish jacket, now is the time to grab them at a discounted price! With 20% off your purchase of $150 or more, you can treat yourself to some fashionable goodies without breaking the bank.
Imagine walking down the street, rocking your new True Religion jeans and getting compliments left and right. With the money you saved using the promo code BFSAVE20, you can even grab a matching top or accessory to complete your stylish ensemble.
True Religion is known for their exceptional quality, so you can rest assured that your purchase will stand the test of time. These clothes are not only stylish but also durable, ensuring that you'll be turning heads for years to come.
By taking advantage of this deal, you're not only investing in your own sense of style but also saving money in the long run. Who says you can't look good without emptying your wallet?
Remember, this deal won't last forever. So, hurry up and start browsing True Religion's website to find the perfect pieces that reflect your unique style.
---
Ready to Save with The Coupons App®?
If you want to discover even more incredible deals like the one offered by True Religion, The Coupons App® is your key to unlocking a world of savings. Install The Coupons App® on your smartphone today and start experiencing the joy of shopping minus the guilt of overspending!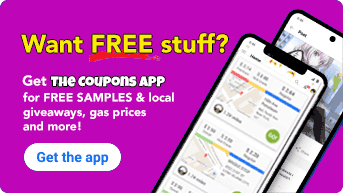 20% off $150 & more at True Religion via promo code BFSAVE20 #truereligion