Welcome to Sephora – Your One-Stop Beauty Shop
Are you a beauty enthusiast seeking the latest makeup, skincare, and fragrance products? Look no further than Sephora! With a wide range of high-quality brands and beauty essentials, Sephora has become the go-to destination for all things beauty.
Discover Sephora's Beauty Wonderland
Did you know that Sephora offers over 300 brands, including popular favorites like Fenty Beauty, Anastasia Beverly Hills, and NARS? Whether you're a makeup newbie or a seasoned beauty guru, Sephora has something for everyone.
From best-selling foundations and luxurious skincare to must-have makeup brushes and trend-setting palettes, Sephora has it all. Their dedicated team of beauty experts is always on hand to help you find the perfect products tailored to your unique needs.
Highlighting Sephora's Must-Have Products
Here are a few fan-favorite products that have gained a cult status among beauty lovers:
Save Big with The Coupons App®
Now, here's the exciting part – we have an exclusive deal for you! Get ready to save 20-30% off at Sephora, either in-store or online by using the promo code YAYGIFTING.
Hurry, though! This incredible offer expires on December 10th, 2023. So, make sure to head over to Sephora's website and start exploring their vast beauty collection.
More Exclusive Promo Codes for Sephora
In addition to our main offer, here are some other fantastic online shopping promo codes available exclusively through The Coupons App®:
Remember, these codes are available for a limited time only, so don't miss your chance to snag some amazing freebies and discounts!
Don't keep these incredible deals a secret – share the joy of savings with your fellow beauty enthusiasts. Spread the word about this article, and feel free to bookmark it for future reference!
Now, get your makeup bag ready and head over to Sephora to fulfill all your beauty desires. Happy shopping!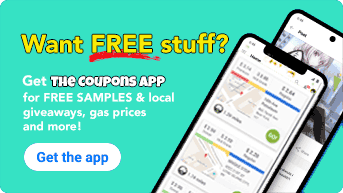 20-30% off at Sephora, or online via promo code YAYGIFTING #sephora