Arbys: Roast Beef Delight!
The Home of Delicious Roast Beef Sandwiches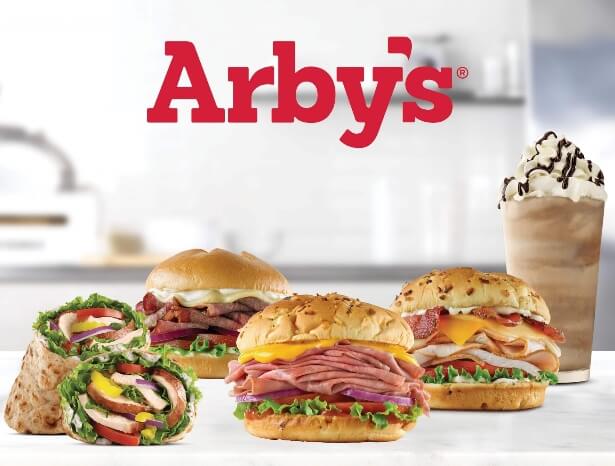 Arbys, the beloved fast-food chain, has been satisfying hungry customers with their mouthwatering roast beef sandwiches for years. Did you know that Arbys is named after its founder, brothers Forrest and Leroy Raffel's initials? They initially considered naming their restaurants "Big Tex," but that name was already in use by an Akron business. Consequently, they opted for the name "Arby's," derived from the initials R.B., representing Raffel Brothers, a distinction often misattributed to Roast Beef.  They knew a thing or two about making roast beef taste amazing!
Irresistible Deals at Arbys
If you're a fan of delicious roast beef sandwiches or crave flavorful items like their 6-piece nuggets or crispy mozzarella sticks, then Arbys is the place for you. Arbys offers a wide range of options to satisfy any appetite, from their classic sandwiches to their delectable sides.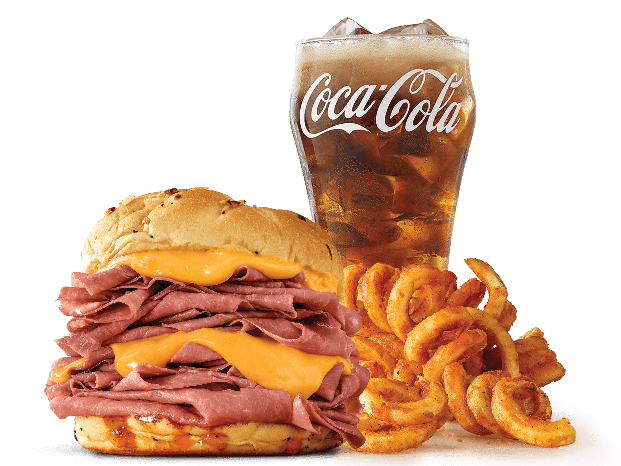 When it comes to fast-food, Arbys stands above the competition. While other brands may claim to have the "best" sandwiches, Arbys truly delivers on flavor, quality, and value. With their juicy roast beef, flavorful sauces, and fresh ingredients, Arbys is a cut above.
Arbys vs. the Competition
When compared to other fast-food chains, such as Subway or McDonald's, Arbys comes out on top. While their focus is roast beef, Arbys also offers a variety of other delicious options like turkey sandwiches, chicken tenders, and mouthwatering curly fries.
And if you're looking to save money while indulging in your favorite fast-food treats, look no further. With The Coupons App, you can find exclusive deals and promo codes for Arbys, allowing you to enjoy their fantastic food at a fraction of the price.
Save Money with The Coupons App
Imagine being able to enjoy your favorite Arbys menu items while also saving money. With The Coupons App, this becomes a reality. Simply download our free deals app and start unlocking incredible deals.
One of the current offers available at Arbys is 2 roast beef sandwiches or 6-piece nuggets or mozzarella sticks for just $7. This deal is perfect for a quick lunch break or a delicious dinner with friends.
But that's not all! The Coupons App regularly updates with new deals, ensuring that you always have access to the latest discounts and promotions. From buy one, get one free offers to discounts on combo meals, The Coupons App has your back when it comes to saving money at Arbys.
Don't miss out on these fantastic deals. Install The Coupons App today and start enjoying delicious food at Arbys while keeping more money in your pocket.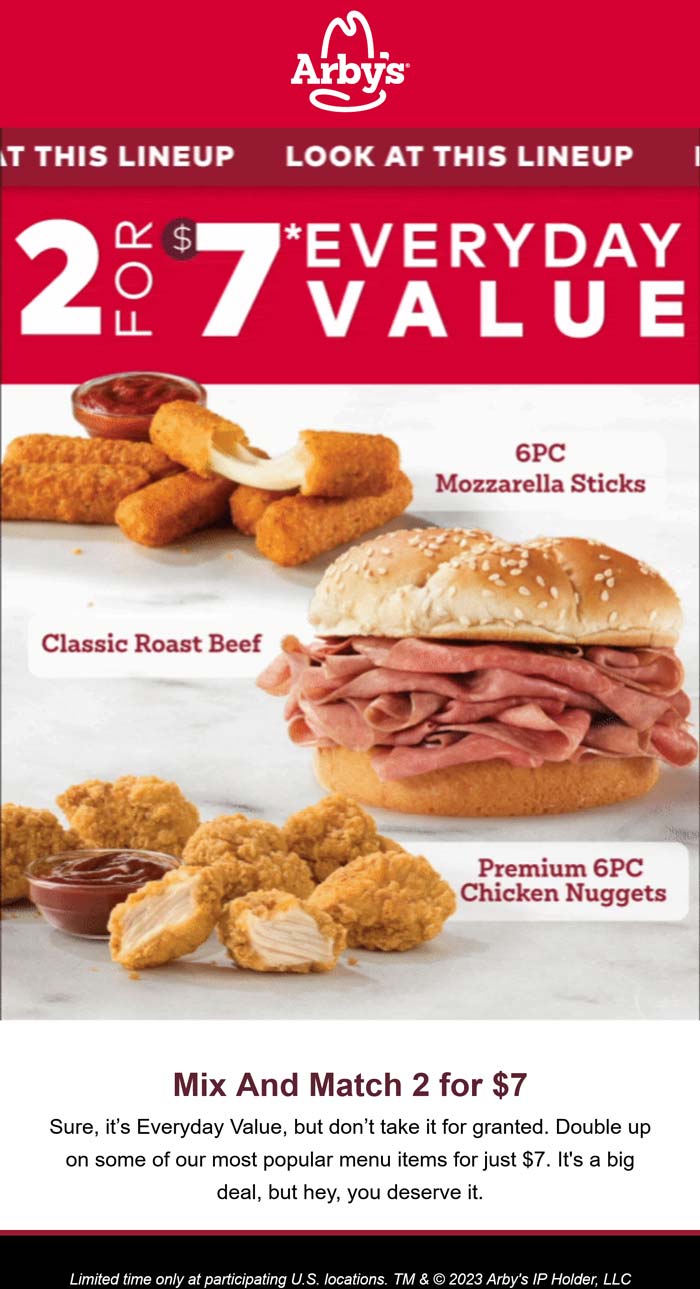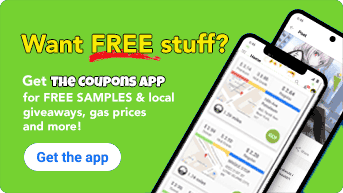 2 roast beef sandwiches or 6pc nugget or mozzarella sticks = $7 at Arbys #arbys