Welcome to Bath & Body Works – Your Savings Paradise!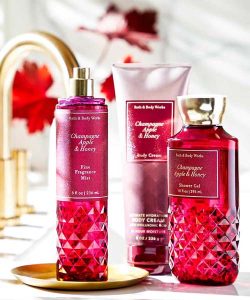 Bath & Body Works is your one-stop destination for all things bath, body, and beyond. With a wide range of products to indulge in, you'll find everything you need to pamper yourself and create a luxurious spa experience right in the comfort of your own home.
Did you know that Bath & Body Works has been around since 1990? That's three decades of providing exceptional products that nourish your skin and tantalize your senses. In that time, they've become renowned for their signature collections, including their famous scented candles, luxurious lotions, and invigorating shower gels.
At Bath & Body Works, every bath and beauty product is crafted with the utmost care and attention to detail. They pride themselves on using high-quality ingredients that leave your skin feeling silky smooth and smelling divine. Plus, their products make fantastic gifts for your loved ones or a special treat for yourself!
Must-Have Products to Enhance Your Self-Care Routine
When it comes to must-have items, Bath & Body Works has something for everyone. Whether you're in need of a new signature scent or looking to stock up on your favorite candles, they have it all. Here are a few top picks that are sure to catch your attention:
Save Big with The Coupons App!
Now, let's talk about saving money! We all love a good deal, and that's where The Coupons App comes in. This handy app is your secret weapon for finding the best promotions, discounts, and promo codes for Bath & Body Works and many other top brands.
With The Coupons App, you'll never miss out on incredible savings. It's like having a personal guru who knows all the ins and outs of saving money. Simply download the app from here and start exploring the countless deals waiting for you.
Today's Deal: $2.50 Stocking Stuffers & More!
Get ready to fill those stockings with joy because today at Bath & Body Works, you can snag stocking stuffers and more for just $2.50 each! Whether you're looking for mini lotions, pocket-sized sanitizers, or adorable bath bombs, this deal has got you covered.
Imagine the delight on your loved ones' faces when they discover these delightful surprises in their stockings. And hey, why not treat yourself too? You deserve a little pampering during the holiday season!
To take advantage of this fantastic offer, simply use the promo code STOCKUP at checkout when shopping online or visit your nearest Bath & Body Works store. Hurry, though, as these deals won't last forever!
Remember, The Coupons App is here to make sure you never miss out on savings like these. So, go ahead and download the app now to stay up to date with the latest Bath & Body Works deals and coupons. Your wallet will thank you!
Summary:
Experience the ultimate self-care with Bath & Body Works' extensive range of bath, body, and home products. From heavenly scented candles to luxurious lotions, their products are designed to provide you with a spa-like experience. Don't forget to check out their hand soaps, wallflowers, and gift sets too!
Saving money has never been easier with The Coupons App. Download the app today and unlock a world of amazing deals and promo codes that will leave you smiling. Get ready to save big on your next Bath & Body Works haul!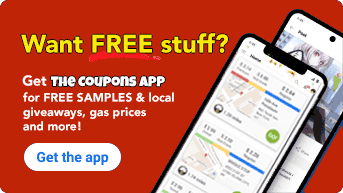 $2.50 stocking stuffers & more today at Bath & Body Works, or online via promo code STOCKUP #bathbodyworks