Save Big at The Vitamin Shoppe
Discover the World of Health and Wellness
Welcome to The Vitamin Shoppe, your one-stop destination for all things health and wellness! Whether you're a fitness enthusiast, a nutrition junkie, or simply looking to improve your overall well-being, The Vitamin Shoppe has got you covered.
Amp up Your Health Game
Did you know that The Vitamin Shoppe offers a wide range of vitamins, supplements, and natural health products? From multivitamins to herbal extracts, protein powders to probiotics, they have everything you need to support your health goals.
Top Products Worth Trying
Save Money and Get Healthy with The Coupons App®
If you're looking to save big while shopping at The Vitamin Shoppe, look no further than The Coupons App®! Our app provides you with the latest deals, discounts, and exclusive offers. With just a few taps, you can unlock incredible savings on your favorite health and wellness products.
Unleash Your Inner Coupon Ninja
Why pay full price when you can use The Coupons App® to snag amazing discounts? Our app is like having a personal assistant dedicated to finding you the best deals. Say goodbye to clipping coupons or scouring the internet for promo codes – we've got you covered!
This Week's Deal: $15-$40 off $75+
Hurry and take advantage of this incredible offer at The Vitamin Shoppe. Use promo code CYBERBUY to save $15 on orders of $75 or more, or go all out and save a whopping $40 on orders of $200 or more. Don't miss out on this opportunity to stock up on your favorite health essentials!
Why Install The Coupons App®?
The Coupons App® is not just your ordinary coupon app. It's your ultimate money-saving companion that ensures you never miss a great deal. Here's why you should install it:
Access to thousands of coupons and deals from your favorite stores
Personalized recommendations based on your shopping preferences
Easy-to-use interface for seamless coupon redemption
Real-time notifications for the hottest deals
Save money effortlessly and have more to spend on things you love
Install The Coupons App® Today!
Ready to start saving? Don't wait another second. Install The Coupons App® now and unlock a world of incredible savings, including exclusive deals at The Vitamin Shoppe and many other popular retailers.
Install The Coupons App® and say goodbye to paying full price!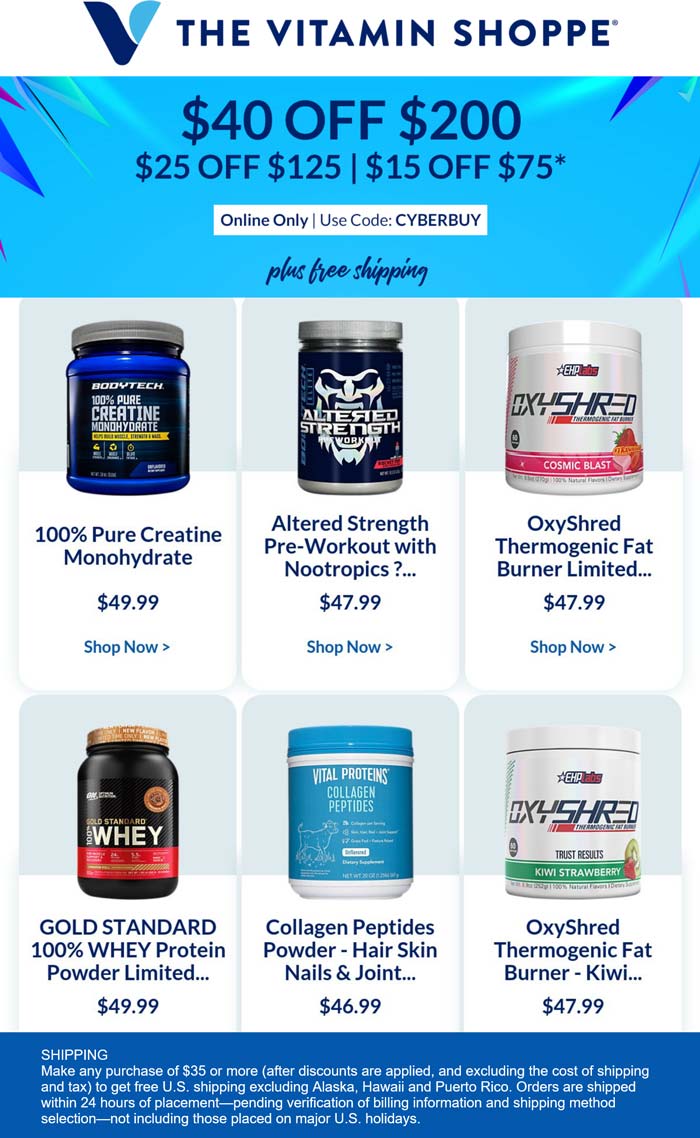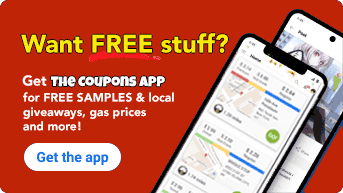 $15-$40 off $75+ today at The Vitamin Shoppe via promo code CYBERBUY #thevitaminshoppe