Welcome to Big 5 Sporting Goods
Welcome to Big 5 Sporting Goods – your one-stop shop for all things sports and outdoors! Big 5 specializes in providing top-quality sports gear and equipment for enthusiasts and professionals alike. Whether you're a seasoned athlete or just starting out on your fitness journey, Big 5 has everything you need to stay active and have fun doing it!
Quality and Variety
Big 5 is known for its extensive selection of products, catering to a wide range of sports and outdoor activities. From athletic shoes and apparel to camping gear and fishing tackle, Big 5 has it all. Plus, they offer popular brands such as Nike, Adidas, and Columbia, ensuring you get the best quality for your money.
Historical Significance
With a rich history dating back to the early 1950s, Big 5 has been a trusted name in the sports retail industry for decades. The company has continued to evolve and expand its offerings, adapting to the ever-changing needs of its customers while remaining committed to providing outstanding service and value.
Featured Products
Some of the most sought-after items at Big 5 include their high-performance running shoes, ideal for hitting the pavement with style and comfort. Additionally, their range of camping equipment, including durable tents and cozy sleeping bags, makes outdoor adventures a breeze. For the fishing enthusiasts, Big 5 offers a comprehensive selection of rods, reels, and accessories to reel in that big catch!
Unbeatable Deals
Now, for a limited time, you can save $10 off your $50 purchase at Big 5 Sporting Goods in-store or online by using promo code 3231205. This is the perfect opportunity to stock up on all your favorite sports gear and equipment while keeping some extra cash in your pocket. So, why wait? Head over to Big 5 today and take advantage of this fantastic offer!
If you want to stay up to date with more exclusive deals and savings from Big 5 and other top retailers, don't forget to download The Coupons App®. It's your ultimate money-saving companion!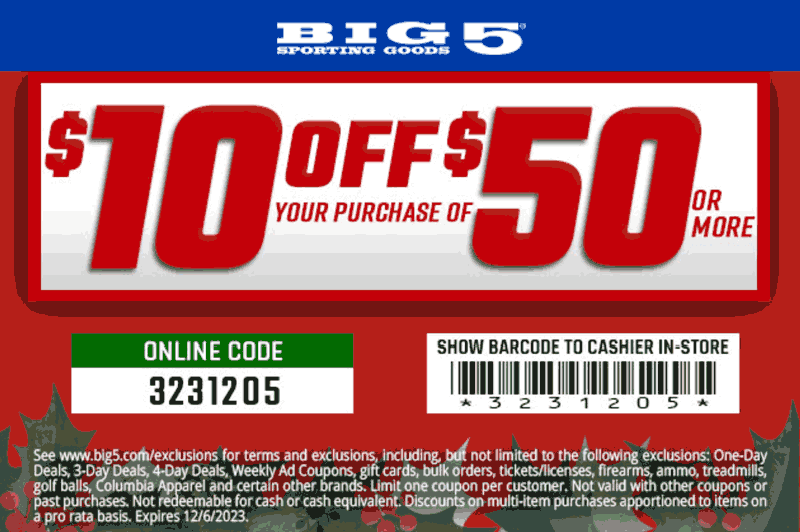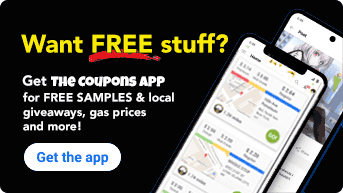 $10 off $50 at Big 5 sporting goods, or online via promo code 3231205 #big5